In Louisiana, it's called Mirliton. In other parts of the world, it has other names from Chayote squash to christophene, sayote to cho-cho and so on. I believe that Mirliton is an often ignored, item to cook with. Growing up in Louisiana, it appeared on our dinner table occasionally. It is an item, that I cook with regularly whether it is a soup, dressing or stuffed.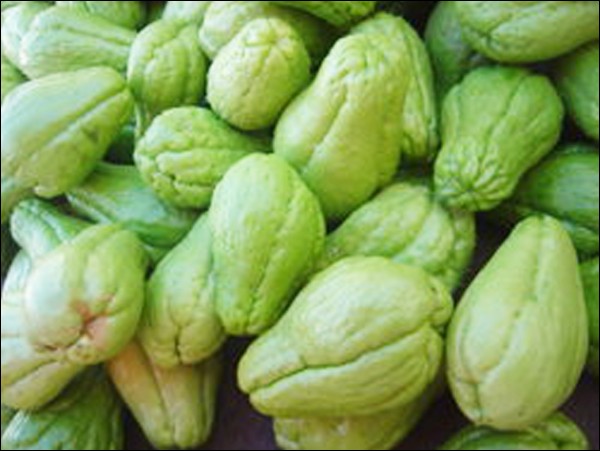 Mirlaton has a delicate flavor that may be handled in a similiar way to squash. It is delicious. It combines well with other flavors in a supporting role. In Louisiana, Mirliton is referred to as a  vegetable pear or alligator pear. I am always surprised when I meet someone that has not had the pleasure of eating mirliton. Stop denying yourself this culinary pleasure.
 Mirliton grows on a vine. It is an item that I want to grow in our backyard. It is on my list, to add to our garden for next year. The link in this paragraph will provide a "how to grow". I will have to remember to send to my yard-guy, otherwise known as "the husband".  A cute "faux fence" for a mirliton vine would look great inserted to the area in photo  below. Can you see it, honey?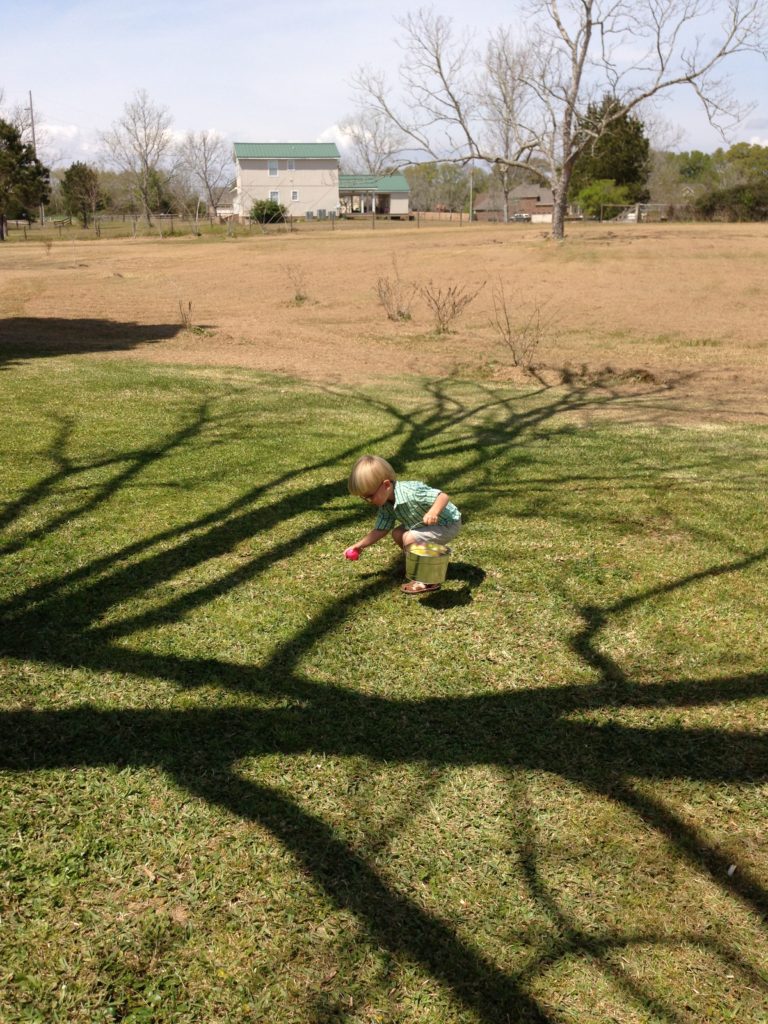 If you are part of the mirliton-non-tasters group, please go today and buy 4-6. Bake, Boil, Stuff, Fry or even pickle,  the mirliton is ready and waiting for you.
Alexa, Shout out to another New Orleans native, Chris Smithers for his  song "No Love today" From "Live as I'll Ever Be". Click the link for a you-tube version. It's a great song and worth the listen.
In a colander, wash shrimp. Peel Shrimp. Place shrimp in a container and place in refrigerate. Place head and tail peelings into a stock pot.

Add water and garlic to stock pot. On high heat, cook for 15 minutes. Reduce to medium low and cook for 45 minutes. Turn off heat and cool for 15 minutes.

Into a large container, with a strainer pour stock and set aside. Toss Shells. Note: This is a smelly stock to cook. It is worth the flavor to cook at home. After cooking, put a small pot of water on to cook. Add in a cinnamon stick, lemon rind or orange rind and simmer for 30 minutes.
Cut mirliton in half. With a spoon. remove seed and toss. Chop mirliton into a small dice (sides measuring approximately 1/4 inch) Set aside.

In stock pot on medium heat, add butter and melt. Add flour slowly and blend into butter well.

Cook the butter and flour mixture for five minutes while stirring continously. The white roux or French roux will thicken as it cooks.

In stock pot, add the chopped onions, bell peppers, garlic and stir continously. Adding the vegetables will slow down the heat. Cook for 3 minutes. Stir constantly.

Stir in one cup of hot shrimp stock slowly and stir well. Continue to add remaining stock until blended well.

Add chopped mirliton to stock pot continuing on medium heat. Cook for 30 minutes. Add spices and stir. Soup will start to thicken as it comes to a boil. Stir as needed consistently.

Add creme of shrimp soup and blend in well. Cook for 30 minutes and stir as needed. Add the shrimp to soup. The shrimp will turn pink within a few minutes and be cooked. Do not over cook the shrimp or they will be tough.

Reduce heat to simmer. Taste the soup and adjust the salt, pepper and cayenne for your family. At our house, I add another 1/8 teaspoon of cayenne. Once your happy with flavor, add the creme and stir. Serve and enjoy.
Lagniappe: Any left over shrimp stock, freeze for another recipe.
Save
Save
Save
Save
Save
Save