Are you still looking for a recipe plan for your family dinner? Then look no further than Southern Recipes-Dining With Mimi. Southern recipes on my list are clearly some of my favorite dishes to serve my family and friends. Recipes that tend to remind you of a certain time and space with longing.
Over the years I have created  or adapted recipes that are my favorites to share. Thankfully my group of friends contain a ton of great cooks that have shared a tips. Cooking with friends or family is one of my favorite things to do. Add in a great play list of music, cocktails or vino and its a party at Mimi's.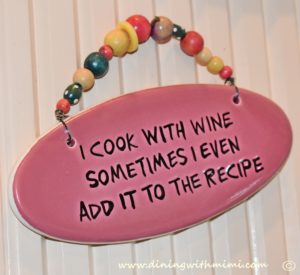 P.S. – If you can get on the invite list its a party that you will enjoy. Relaxed setting, interesting people, great food and cocktails that will quench a thirst.
Side Dishes that will stand up to The Turkey
Now when it comes to being hungry, a close friend introduced me to her family favorite. Truly incredible it is a recipe to feed a crowd but it can certainly be adjusted down to meet your needs. Or this recipe freezes well which comes in handy for now and later. Check out  Sunshine's Old Southern Rice Dressing Recipe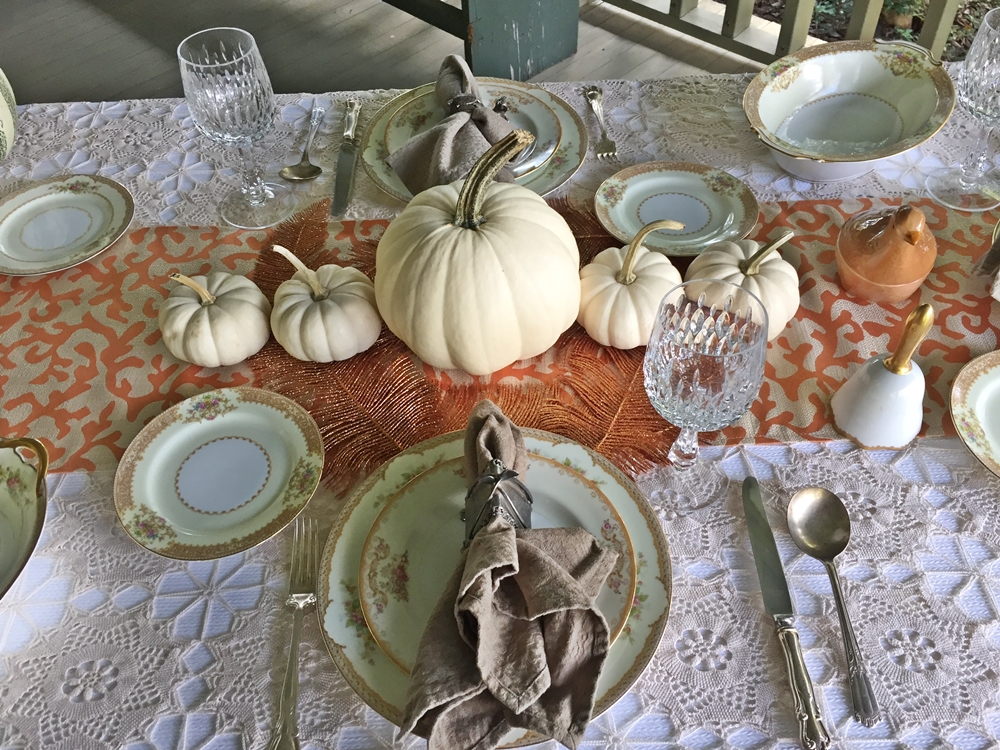 Just for when this dish is too much effort, I have another one for you to try  that is just as good and less labor intensive. Recipe includes rice, corn, cheese and bacon. Creamy with just the right mix of sweet from the corn and savory to tempt.  While reviewing my recipes I added this to our table for my next guests. I love  Kickin Corn and Rice Casserole.
In  the event this sounds too starchy, let your heart not be troubled.
Green vegetables should always be included in your menu planning. Southern Recipes-Dining With Mimi has several green dishes for you to choose from Southern Turnip Greens, Southern Zipper Peas Recipe and  Flavorful Italian Green Beans.
Vegetable Medley is another great dish to serve a crowd. Easy to adapt  vegetables to what is in season. Select the vegetables that your guests will enjoy, then mix and match. We have tried a variety of options and it has always been healthy and delicious.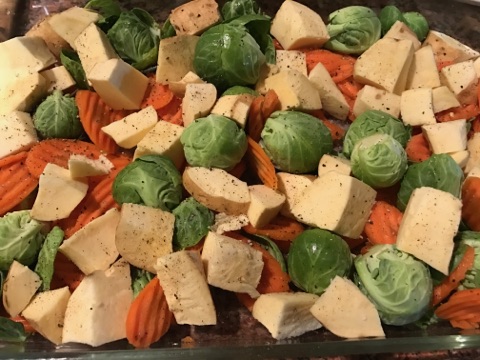 Luscious Desserts & Southern Recipes-Dining With Mimi
Speaking of delicious no meal is  complete without dessert. Every meal needs a pow at the end. Unless you believe in eating dessert first, then it is a great way to start. Also an easy way to win the hearts of all the children and sweet-lovers in your home. Clearly this would be the dinner to remember for the wee ones.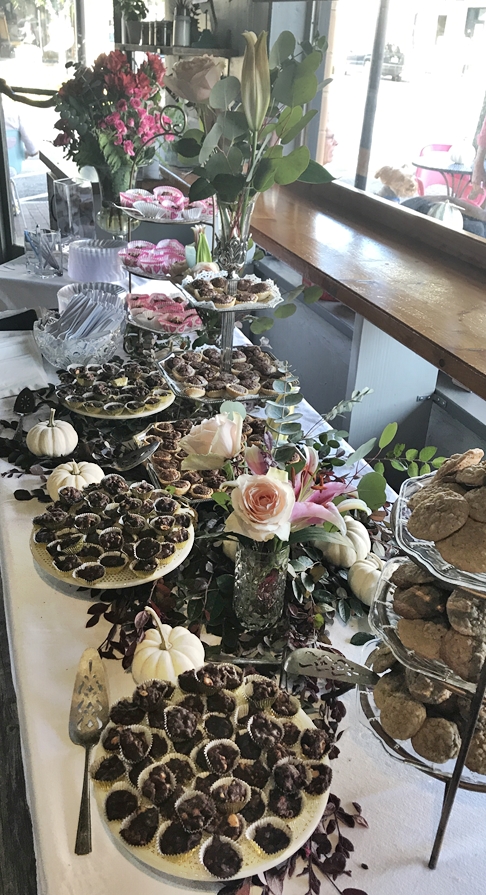 Recently I cooked three of my favorite pies while entertaining a group of new house guests.  Chess Pie, Love the family and Oh my, That Pecan Pie  and Southern Comfort and Oh That Chocolate Pie.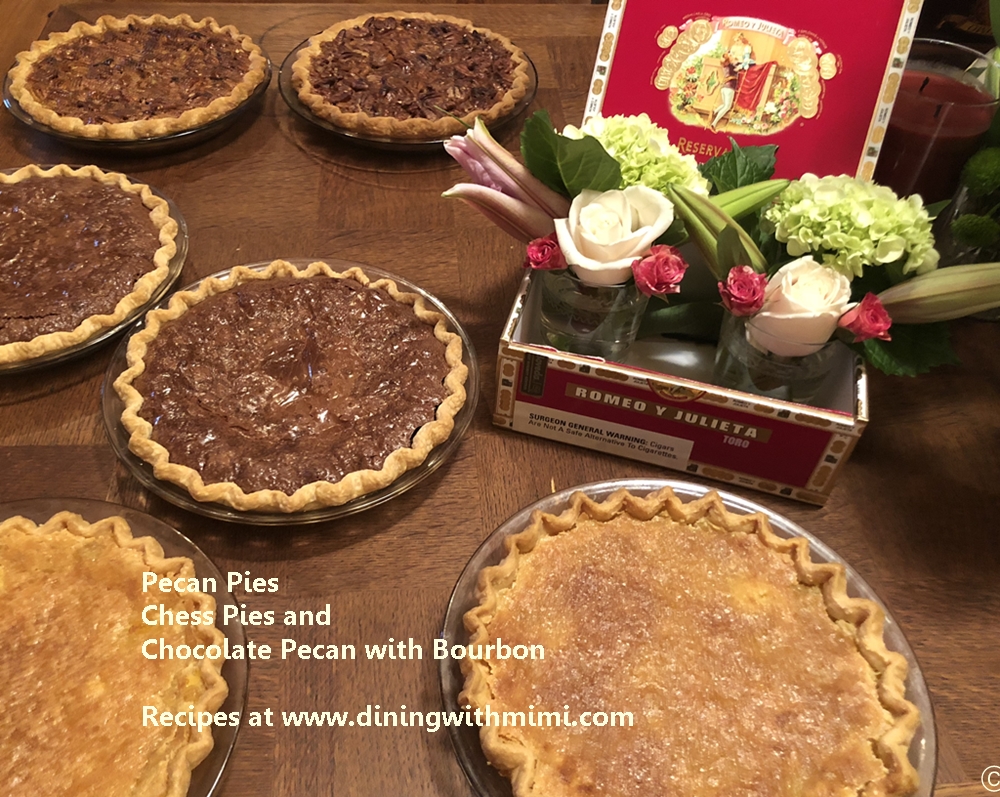 I am a chocolate lover and it is hard to not like the sinfully good velvet feel in your mouth with my recipe Southern Comfort and Oh that Chocolate Pie. One guest said that it was the "best thing that he had ever put in his mouth". We had only just met so I didn't question him further.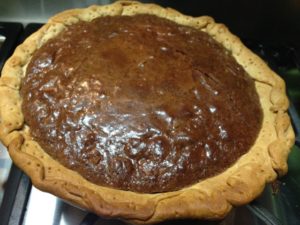 I love this chocolate pie. If only I had Minnie's Chocolate pie recipe but  until then.
Review the recipes under the dessert topic of my site, it has plenty of recipes that you will love. From Updated 100 year old Oatmeal Cookie Recipe  to St Germain Creamy Cheesecake both recipes may be ready and cooked ahead of time. Time savings is always important when you are hosting a dinner party whether its 4 or 40 people.
Small bite treats will please everyone and allow you to serve more people with one dessert recipe.  Homemade Candied Pecans are super easy to make for your table or even to give away as gifts.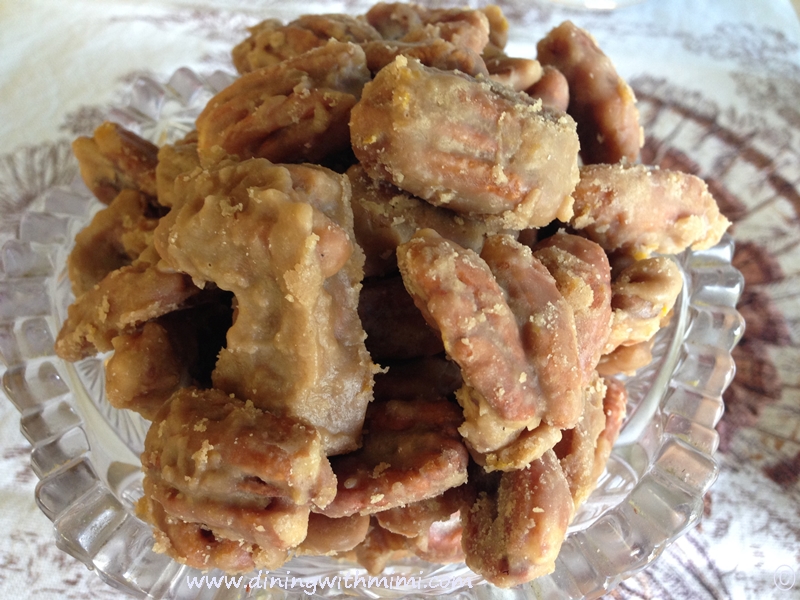 Tempting treats are hard to pass by. On occasion our guests for lunch will stay around for what we like to call 'second supper'. When you have second supper small bite treats come in handy.  If you like chocolate and Southern Recipes-Dining With Mimi is a good place to look.  For starters try, All The Way Chocolate or Chocolate Heavenly Bite Mini Tarts    easy enough recipes for you and your guests will love.
If you really want to wow your guests along with the food keep these tips in mind while preparing to entertain.
1.0 Clean your house in advance so that this is completed from your list of duties. If you need a helping hand, reach out to spouse or children. Some times its easier to hire it out.
2.0 Review recipes and make sure that you have purchased everything needed. (No one wants to grab for an item and remember you left it at the store)
3.0 Make a plan for the day that includes menu, serving dishes (post it notes on dishes with recipe name will help when your busy later) & utensils (place on tray) and seating arrangements (pull out tablecloths & napkins).
4.0  List out your tasks  days in advance and work though list as needed. (Keep notes in the kitchen and review daily) Assign tasks to family members to help you stay on track.
5.0 Have plenty of sweet tea, wine, beer or cocktails and mixers on hand for your guests to enjoy. You can burn the food as long as you have snacks and cocktails.
6.0 Days before event, select flowers that you may add to the table or around your home. Lilies smell  great and I use them often in my home. Use small vases to make sure your guests may see across the table without a large vase obstructing  view.
7.0 Most importantly, remember to relax and have fun. Your guests are happy to join you  and share quality time. Stop worrying about creating perfection and just do your best.
8.0 Make a plan, stick to it, adapt when needed and if you get in the weeds, please ask for help.
9.0 If you get overwhelmed, have a glass and breathe!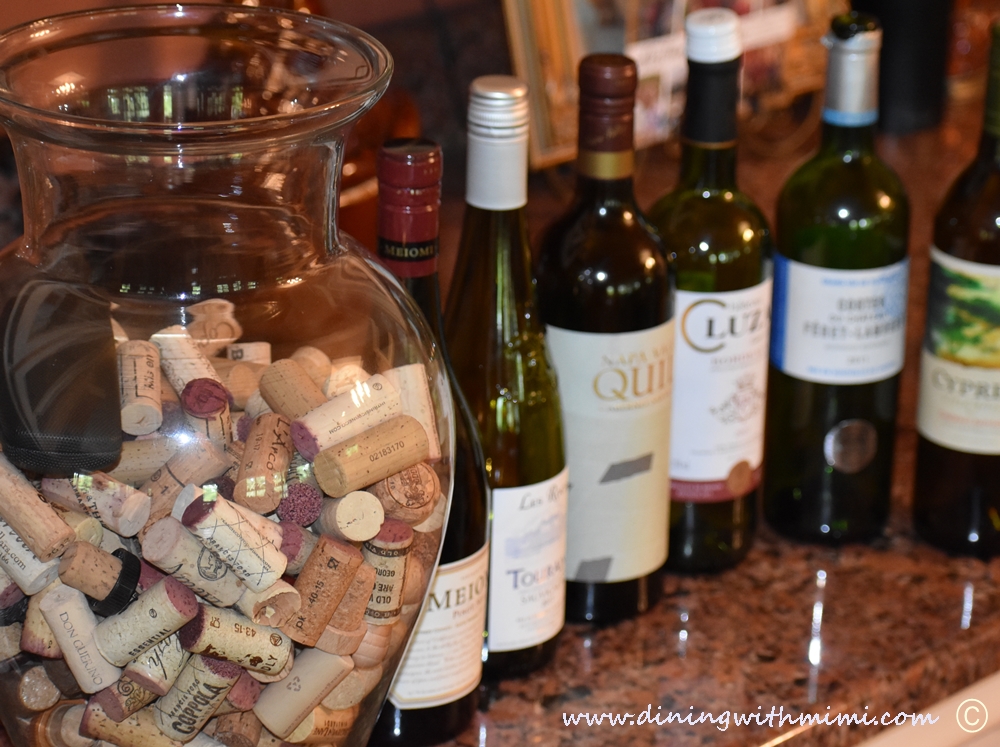 If you  have questions about Southern Recipes-Dining With Mimi, reach out to me on the Q & A page. If I don't know the answer, I will know where to send you.
Safe travels to you and yours,
Mimi