Entire first comment as posted on social media group that drew many comments.
"We should have Amazing food choices in our lovely cities by the bay. The only complaint that I ever hear about Fairhope is the lack of Great Restaurants. If you are a foodie, love to cook and eat Fresh Flavors the choices are limited.
We need Farm to Table supporting our local farms. We need fresh seafood from our coast. We need exciting new flavors with ethnic twists.
Does anyone else agree?"
For anyone that knows me well, I think that they would agree that I am passionate about food and words. I enjoy cooking and adore being served tasty flavorful food. For many of us, food is part of our social dynamic that we like to share whether at home or eating out.
On a social media group locally I made a statement and posed a question. My question was based on curiosity.  I wanted to check the pulse of our thoughts about food and flavors. I posed the question and then walked away. Imagine my surprise when I read through some of the comments when I returned much later. Clearly from some of the negative responses, I believe my comments were misunderstood.
My first statement:
"We should have Amazing food choices in our lovely cities by the Bay."
How can anyone argue with that point? I did not say that we didn't have any, I stated that we should have them. After I read some of the comments from the group, I reviewed the definition of amazing. Due to the backlash, my first thought was that I had used it incorrectly.
Here is what I found:
Webster Dictionary: "causing astonishment, great wonder or surprise"
Collins Dictionary: "You say that something is amazing when it is very surprising and makes you feel pleasure, approval or wonder"
Urban Dictionary: "Something that is so wonderful, it is hard to find the words to match. Something that makes your heart beat faster or your heart melt. Something that tops everything else and always crosses your mind"
I admit that I may have strong opinions about food.  When I go to a restaurant and taste something that is "amazing" my brain goes to the Urban Dictionary definition. A dish that is so wonderful that you become excited talking about it and your heart beats faster. Long after the meal, you think about it for days. Or is it just me?
Amazing is not an experience that you expect to have every time that you go out to eat. That does not mean that the food is bad. Amazing food is something that you are not expecting and it turns out surprisingly delicious.
In Destin, Grill-Man and I stopped at a French Vietnamese restaurant Zesty Baguette Bistro. I had never tried this fusion flavor before but it sounded interesting. My mouth started watering reading the menu. I settled on a chicken sandwich with egg roll and Pho soup. The description  may not sound exciting but the flavors spoke to me.
The menu described the sandwich as crispy fried chicken served on fresh ciabatta bread with asian mix, pickled ginger, avocado pesto, spicy and sweet chili sauce. Grill-Man ordered the Lemon grass chicken. It was delicious as well. Oh my God, it was more than amazing. My sandwich was surprising and inventive. I gave half of it to Grill-Man because he loves fried chicken. I wanted him to experience the joy of this dish. He shared his Lemon grass  Chicken with me as well.
We contemplated eating the same spot the next day because it was just that amazing.  Any trip remotely close to Destin will call for a stop at this restaurant. The food was a flavor explosion in your mouth. I was over the moon about the food. If you want to visit, it is located near Wine World in the Destin area.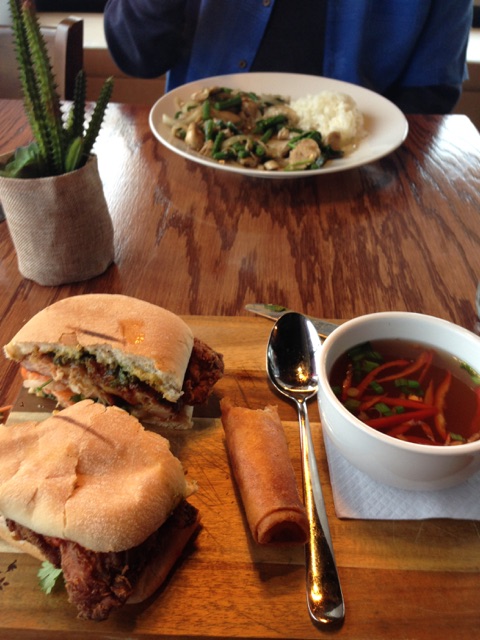 An amazing example for me locally was at "Dragon Fly"  when I tried the turnip fries. The first time that I had them, I fell in love. I love turnips but I never thought to turn it into a french fry.  Whenever we eat at Dragon Fly, we always order one batch to share. I love the turnip fries and the Dragon sauce. I expect to love them, I am not surprised the "turnip fries" are delicious. I am thankful to Doug and Brie for bringing  the exciting flavors of Dragon Fly to our area.
We are so fortunate to live in such a unique area. I have lived on the eastern shore for twenty plus years and plan to retire here. I love the creative and unique atmosphere of our city by the bay.  In 1950, Fairhope's population was 3,354 people. Clearly our area has grown and is bursting at the seams with people from other locales. All of us were not lucky enough to be born here but we arrived as soon as we could.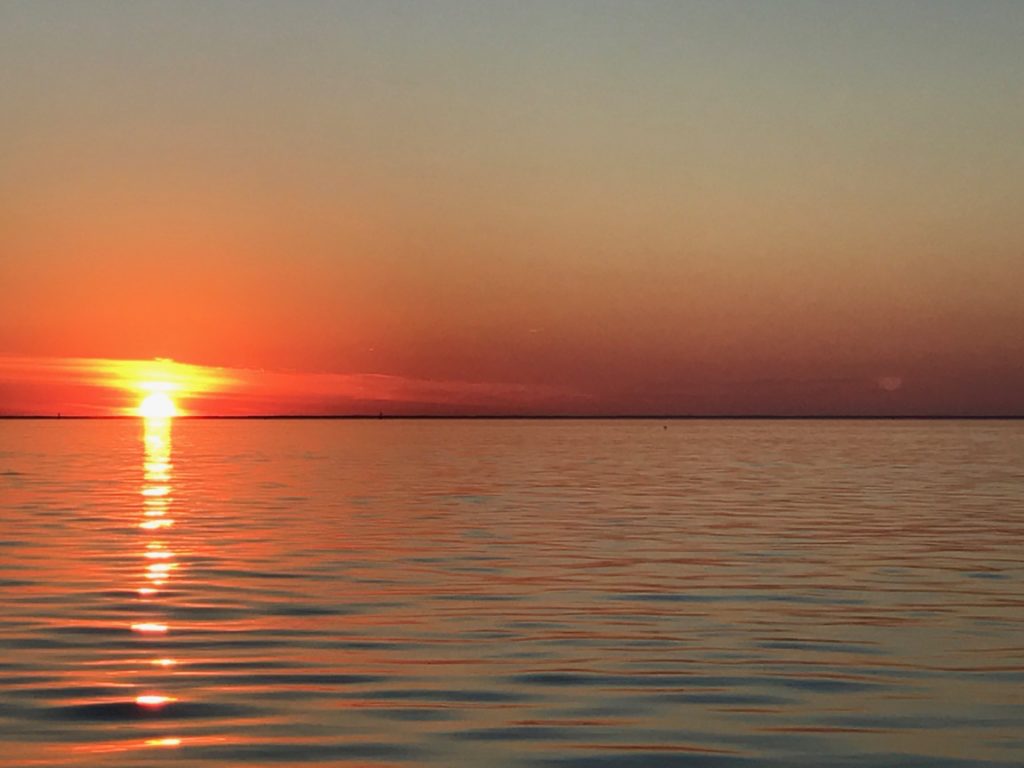 In any conversations with me it doesn't take long before we wind up at food or entertaining.  I enjoy cooking and sharing my food adventures. My next comment stemmed from past conversations that I have had with other people about dining in Fairhope.
"The only complaint that I ever hear about Fairhope is the lack of Great Restaurants."
Note, I did not say we had zero great restaurants. Sadly, every restaurant in Fairhope, does not serve great food. Great food is quality ingredients, proper preparation, inventive flavors and  correct cooking methods. Every restaurant should strive for this and then continue to do so. I am sure that it is a constant battle as with all businesses.
In my first comment, I did not mention any restaurants good or bad. I posed my statement to the group to see if most were happy with the Fairhope restaurant scene.  I wanted to know what  your thoughts were on our food choices. In all areas, businesses should strive for constant improvement.  I too struggle for  this in my daily practice.
Food is no exception. In some cases we have establishments that offer close to the same menu options that they have offered for years.  My friend Red shared a quote with me, "Change is inevitable but growth is optional".
My next statement defined the food choices that I was seeking.
"If you are a foodie, love to cook and eat Fresh flavors the choices are limited."
The term foodie is a relatively new word arriving on the scene in 1980. Webster defines it as "a person having an avid interest in the latest food fads". Cambridge defines a foodie as a person who loves food and is very interested in different types of food. Both of these definitions capture what I was trying to say about food flavors and that I would like to see more foodie choices.
The last three statements were not directed at the restaurants that offer Farm to Table,  fresh local seafood or new flavors.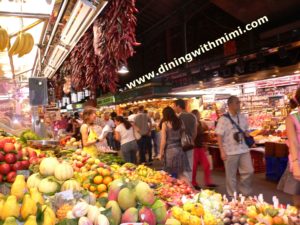 "We need Farm to Table supporting our local farms. We need fresh seafood from our coast. We need exciting new flavors with ethnic twists."
My comments were referring to the locations that do not offer these items.  Every restaurant in Fairhope does not offer these options. I am sure that a few restaurants source pre-made meals and frozen meals. When I choose to spend money to go out to eat, I prefer that prepped fresh and on site. Is that a bad thing?
I fully support the local restaurants. I know how hard running a business is let alone a restaurant. I have never taken to the internet and complained about a restaurant. I have had meals that were more than disappointing locally.  I have friends that will attest to a similar experience. Although they are smarter than I and don't take to the internet to discuss. My Momma said that curiosity would kill the cat.
When I am served food that is bad, it is hard for me to send back to the kitchen. When this occurs more than once, I struggle to revisit the restaurant unless something has changed. As customers, we hesitate to send food back but we remember the meal and may choose differently the next time.
In the last six months, I have dined out in restaurants locally that had lots of empty tables at prime dining hours. Empty tables in a restaurant is not a good sign and are lost opportunities for owner and wait staff. Our city has had a number of restaurants close after being opened. I know of at least one place that has changed names more times than I have fingers.
The local community supports new flavors otherwise we would not have the ethnic choices that we do.  When dining out locally, most of the restaurants do not require reservations. To me this is another sign that they do not have all the customers that they require. I like that I don't always need a reservation but I would plan ahead if I needed one.
Out of curiosity, I offered an opinion and posed a question.  Numerous people responded that they agreed with my sentiment. Obviously other people did not agree and chose to call me out about the post . I understand that everyone will not always agree with my opinion, I am ok with that. It is important that you understand what I meant by the statement.  I decided to write this post to clarify my point which really boils down to the following:
I want to eat more amazing food in Fairhope!
Save
Save
Save
Save
Save
Save
Save