Throw a party Laissez Les Bon Temps Rouler! Now is the time to plan a sneak attack on friends and celebrate in style. A question that I hear often  refers to "how to entertain?" It really boils down to planning, quality mix of good friends, cocktails and food. Trust me your friends care less if your house passes a white glove test. Don't turn into a  hoarder or stop cleaning. Just forget about being perfect. Perfection is a goal but how many of your friends are perfect?
Pick a night for celebration and make a guest list. Consider guest quantity and decide if your able to comfortably manage the number of people.  Is this in your budget? Adjust list and select a menu. My appetizer category offers many options. Design your evening around heavy appetizers, cocktails and Desserts.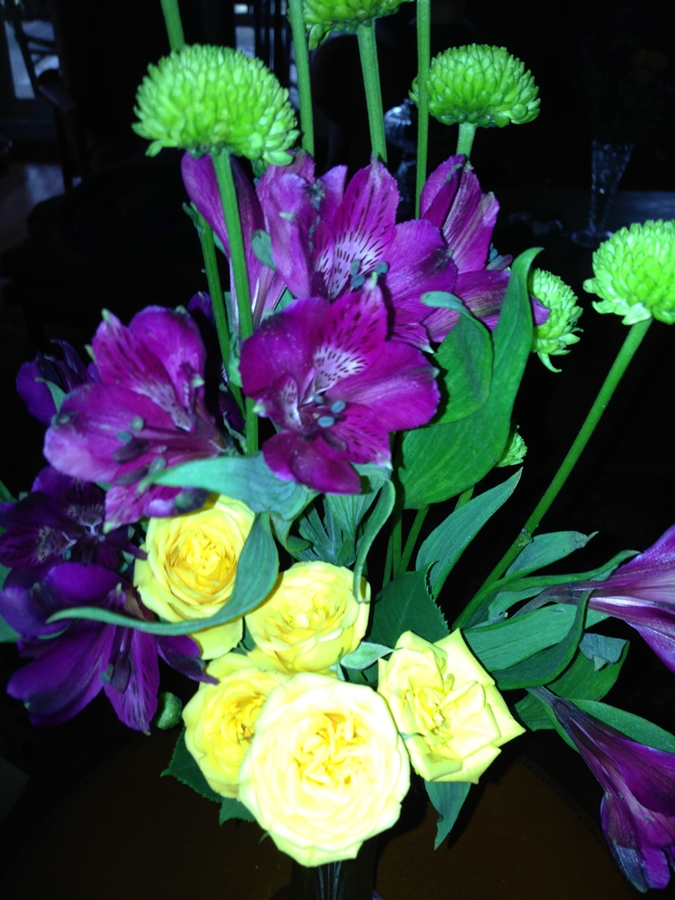 Pick a floral arrangement that matches your mood, decorations or theme. Use as centerpiece for your appetizers. Flowers soften the table and add beauty to your feast.
Here are a few choices to throw a party Laissez Les bon temps rouler.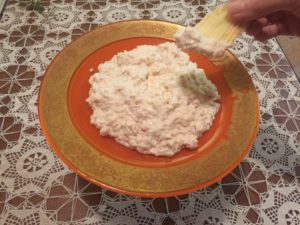 Hauntingly Delicious Shrimp Dip
A delicious shrimp drip with a bit of heat. Serve with Ruffles and enjoy! You may make this 1-2 days before serving  and flavors will marry together well.
Creole Sausage Crescent City Savory Appetizer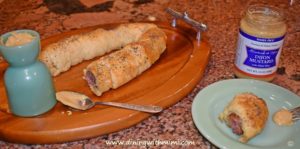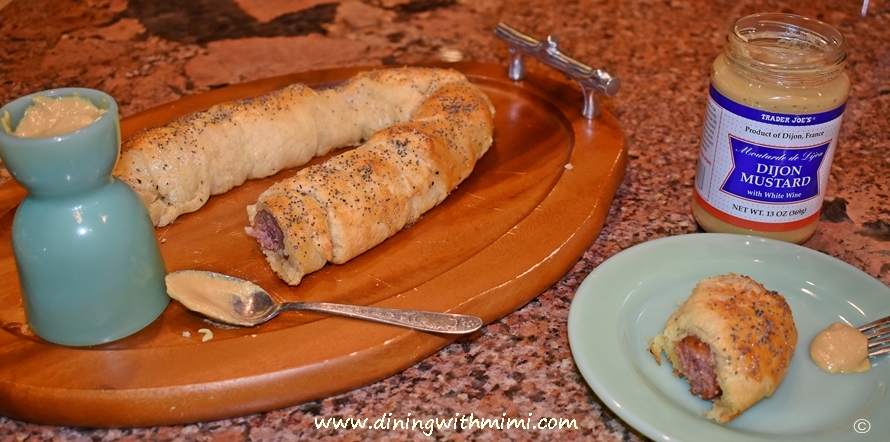 Appetizer may be made ahead. Pop in the oven as needed before serving. Creole Sausage Crescent City Savory Appetizer is a  great for a Brunch. Serve along orange juice or a mimosa!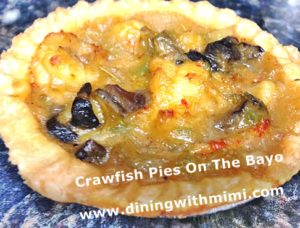 Serve this recipe for any event. Your guests will love it. Easy recipe, make filling ahead and pop in oven prior to serving.  Pies will disappear quickly.
Learn to Make Shrimp, Sausage and Okra Gumbo
Gumbo is a great way to say "I love you" to your guests. Making it from scratch is the best way to yield a gumbo filled with amazing full flavor. For a party, pile up coffee cups  for your guests to self-serve Gumbo. Throw a party Laissez Les Bon Temps Rouler!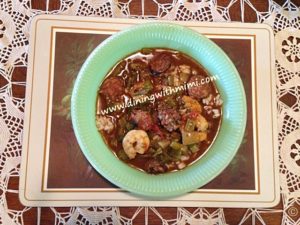 In our area, King Cakes are available in many flavors. Enough choices to make your mouth water while your deciding between the Praline, Bavarian Cream, Chocolate, Strawberry, Apple Cinnamon and then some. Cannata's King Cakes offers sixty flavors. Yes, sixty flavors should offer something for everyone.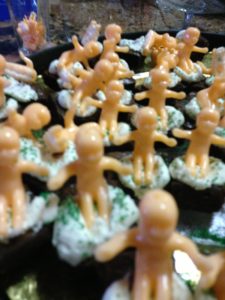 Of course this  menu works well for  easy entertaining whether you serve before an event, super bowl party or shower.  Everything may be made ahead of time, cooked  or reheated as necessary. Treat your friends and family. Throw a party Laissez Les Bon Temps Rouler!