Fairhope Film Festival is coming. Check out the six tips to navigate film festival to maximize your experience.  The festival will arrive during one of my favorite times of the year.  Organizers of Fairhope Film Festival clearly selected a great time to promote roaming about our fair city moving from one film venue to another.
Have you attended a film festival before? If you had asked me that question four years ago, my answer would have been no. After all, I enjoy films but rarely go to the movies. With today's technology we have instant access to films without ever leaving home. In my pajamas, I have unlimited movie choices and the popcorn is cheaper. Plus, in my cinema the cocktails flow freely.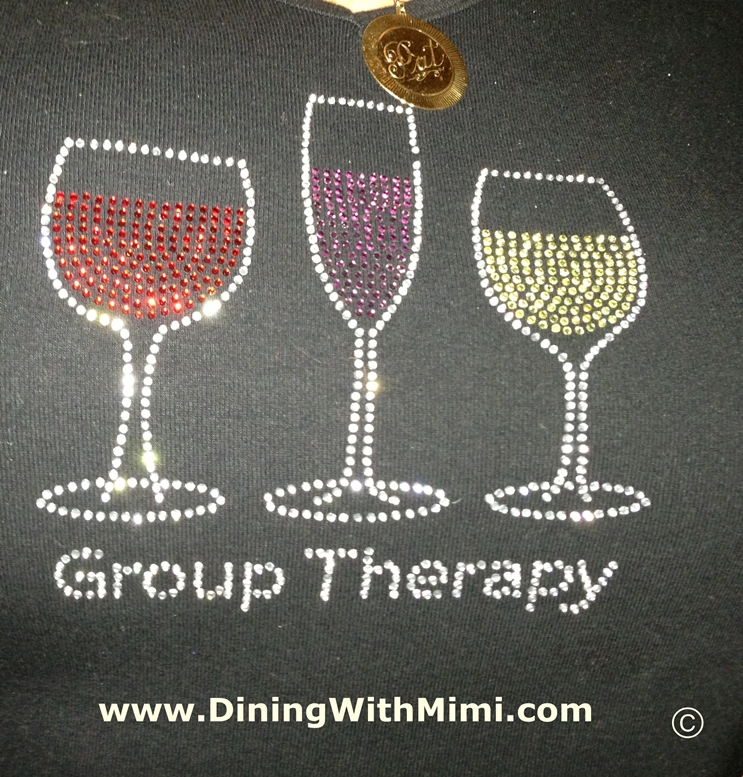 However, nothing beats watching a movie on a large screen with premium surround sound. My first year attending, I barely managed to squeeze in one film on the last day. Life in Mimi-Land gets mighty hectic sometimes and that was before I started the blog.
Will you watch a movie alone?
Each year I took the film festival a little more serious and saw more films than the year before. Even to the point of seeing a movie alone. At first, I was not sure if I wanted to see a film by myself. What did that say about me if I was alone in a movie? Would people think that I didn't have any friends?
Suddenly, I realized that I didn't care what it said.  Le Chef  was a French film  and I didn't want to miss it.  While I waited for the movie to start I realized I was not the only person going solo. We were not alone. Although the critics didn't love Le Chef, I did. Transported perhaps back in time to my visit to Paris, I settled in my seat for the duration. Maybe it was the lovely French accents or scenery and possibly the sophisticated food but I enjoyed it.
Fairhope Film Festival is worthy of your attention. Over the course of four days, Fairhope develops into a multi-venue cinema spot with films for every palate including comedy, drama, foreign, documentary and shorts. I love that you may walk to each venue or stop in a shop. Every year that I have attended I see more films than the year before. Films that may never make the cinema or possibly available for only a short time.
Last year, I saw several documentaries that were outstanding with great cinematic photography. Documentaries with subject matters worthy of your attention and thought-provoking. Organizers work hard to choose quality films.
Six  Tips to Navigate Film Festival
If you're a film festival newbie,  I will share  a couple of suggestions to make the most of your time. All films will have only one time slot. You will need to view the choices and decide.
1.0 Go to the web site for the festival and print the schedule.
2.0 Grab a pencil to mark your possible choices. A pencil is good because after you watch a few trailers you may change your mind.
3.0 Watch all movie trailers. Mark each movie on schedule as follows :
Yes, No and Maybe
4.0 Once you have viewed all the trailers, check your choices to see if you want to make changes. You may realize that you have a time slot conflict. Watch the trailers again and decide. This is always the hardest part for me.
5.0 Contact your girlfriends to make plans to see films together. Confer with friends about choices and adapt. Remember it is totally cool to go it alone, if no one is interested in your film.
6.0 Book dinner reservations now for dining out after film festival.  Increased traffic may make reservations book up quickly. Also follow my plan for easy meals in between restaurants and films.
Suggestions for Meal Plans
After you have movies selected, you may want to put a meal plan in place. My site offers many options for make ahead meals that allow for heating in oven and moving to table quickly. After a day of fun, it is a relief to know what you're serving for dinner.  My meatloaf dish would make awesome sandwiches on french bread with a touch of mayonnaise and sliced onion. The recipe calls for turkey to be healthier but beef really tastes better. Muffins, Meatloaves and New Chef
Crock pots are a perfect way to plan and walk away.  Prepare dish before you leave for film festival, select low and off you go. Eight to ten hours later a hot meal awaits. For other options, visit the soup category for multiple soups from chili to gumbo and more. Serve soup alone or with fresh bread and salad. And don't forget the wine.
Unlimited Weekend Pass at Film Festival
In summary, I hope that you will consider supporting the Fairhope Film Festival.  Tickets are sold in a variety of options. This year they offer an Unlimited Weekend Pass  which includes the Red Carpet Event. All of the fun begins on November 9 and ends on the 12th.
Now is a great time to book a date with your sweetie and I hope you make use of my Six Tips to Navigate Film Festival.  Event only occurs once a year so make the most of the event while you have the opportunity.  Plan a day out with friends or family and walk about our fair city. In between film time slots, eat at one of the local restaurants or pop in for a glass of wine or cocktail. Park your car and expect to be entertained.