Clearly I adore our quaint little town and all that surrounds it. What's not to love? Small, fairly quiet, located near the water, filled with lovely people, cool spots and everything needed within your grasp. The icing on the cake is the strong arts community and all its varied branches. One branch that deserves a look,  Mimi's Take on Fairhope Film Festival.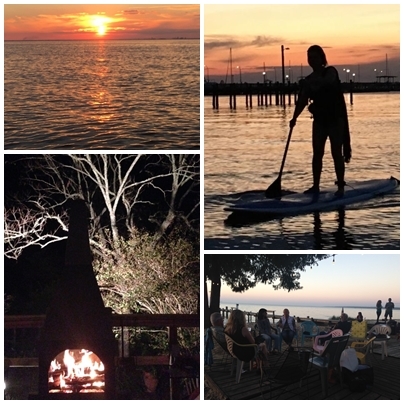 Where is the Film Festival?
What? A film festival in Fairhope? Yes, if you have hidden under a rock, we have a film festival. I am still amazed at the number of people who are unaware or have failed to attend.  Have you experienced the Fairhope Film Festival yet? Make a date with your heart-throb or girlfriends and try something new.
Even though I'm eager to try new things I had never attended one before either.  Not that I was opposed to the idea it just never seemed within my geographical  reach. Sundance or Cannes is so far away. Truly, I didn't know what to expect. When I attended several years ago, I thought it was very cool to have instant access to so many quality films in our backyard.
Every year I increased the number of films that I would attend. How lucky for anyone on the Gulf Coast to have such a cool event happen so close to home. Mary Riser and team have worked very hard each year to make this an exceptional event. While viewing the films I discovered a quote on their website, it really hits home with how I feel.
Let's say this: film festivals are for brave people. They're for people who want the world to be brought to them, who want to see it in its minutest detail, and who want to be opened, changed, and made better for it. They're for people who want to embrace the world, not escape from it. In this year of belittling words and violent actions, come experience what brings us together, what makes us empathize, what allows us to put our arms around each and marvel at who we are. And love. Michael Brody Programming Director                                       Crested Butte Film Festival
Where do I sign up for Fairhope Film Festival?
Festival starts next week November 14-17, 2019. Website provides all you need to discover four days filled with films, panel discussions, and shorts in six different venues. Several films focus on my favorite subject, food and cooking. Films covering all sorts of subjects so many in fact that it will be hard to narrow your choices down.
Tickets will be sold in a variety of options. Each film is only shown once. Buy a 6 pack pass or All Access Pass and you will enjoy the show. To extend your pleasure buy a ticket and join the street party at the Red Carpet Block Party.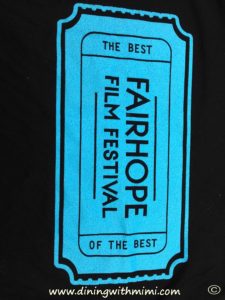 Mimi's Take on Fairhope Film Festival? Buy your tickets and don't miss out on all the fun. If you need more suggestions, visit Six Tips to Navigate Film Festival. While you're in town for the festival be on the lookout for who else might be visiting to see their films on the silver screen.