Annually Grill Man and I host a wine tasting group in our home. Each couple arrives with a dish and a bottle of vino to share. After the social hour we gather to grade the wine offerings based on our individual palates. Oddly after our tasting a portion of Stella Rosa Black remained in the bottle . It took me a couple of days but I soon realized it would be perfect in a cake. Never Fail Spirited Italian Rossa Bundt Cake.
What is Italian Rossa Black?
Stella Rossa is only one line of wines created by the Riboli family. For over a hundred years this family has focused on creating wines. Before our wine tasting I had never heard of Stella Rossa before. Since I wanted to include their wine in my bundt cake, I needed to know more.
In 1917, the Riboli family started making wine in California. The Riboli Family winemakers survived World Wars, prohibition, Great Depression and navigated an ever changing business climate. Is it true that a family that creates wine together stays together?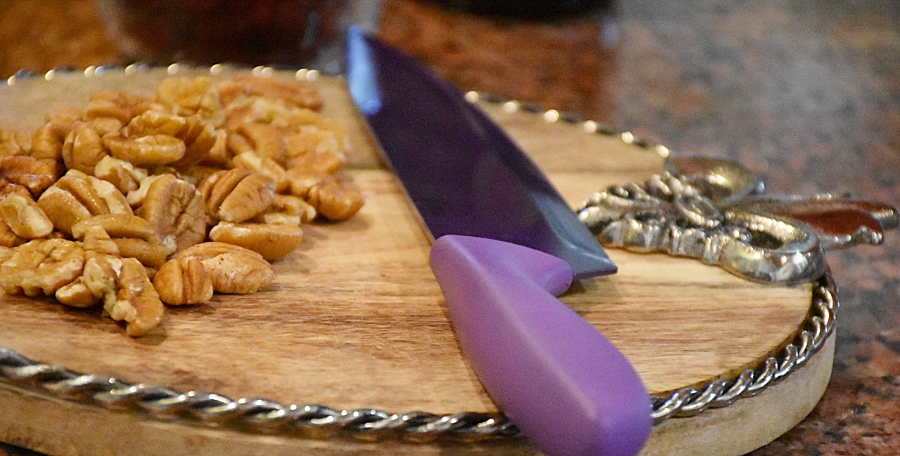 The Stella Rossa Black is created from Italian grapes selected from the region of Asti a province in Piedmont. Asti area is the birthplace of Maddalena Riboli, the family matriarch. Maddalena is part of a wonderful legacy and known for her passion about wine. In fact, Southwest, The Magazine included her along with other Spirited Women- 20 Experts Revolutionizing the Spirit Industry.
"A family legacy built on hard work, family values, and a love for the land."
Yet, no surprise that spirited women work in a business that has lasted for so long. From humble beginnings of San Antonio Winery to the Estate grown grapes of Riboli Family Wines it is a company to discover. Within the Riboli business they manage operations to preserve and protect natural resources. Never fail spirited Italians raising the next generation.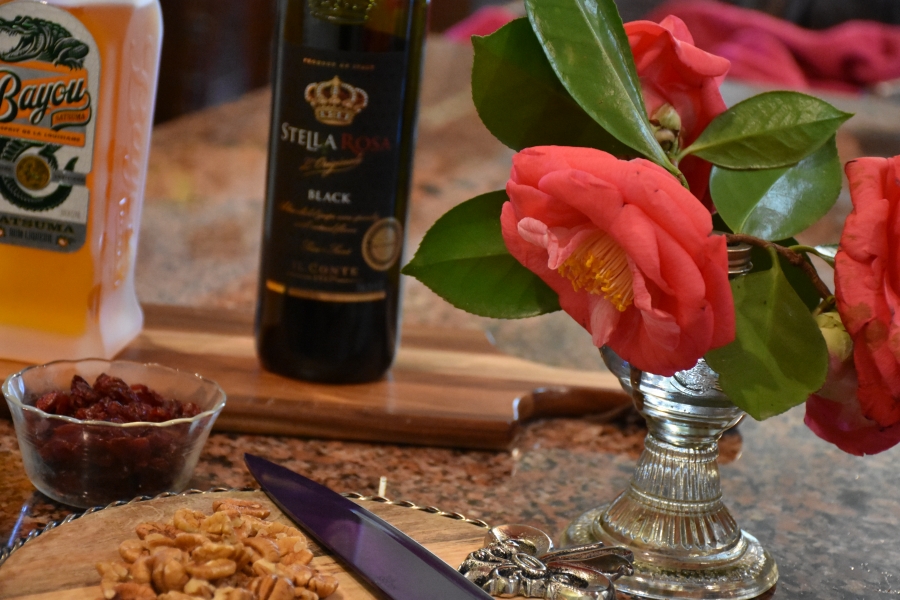 Another aspect of their legacy includes sustainability. The company operates a winery entirely powered by Solar Panels, Smart Technology and recycles 100% of all water used. In a state that suffers with water problems this is a smart move for the winemaker. Truly they are setting great examples for generations to come as they operate as good stewards and make wine.
Stella Italian Rossa Black is a semi-sweet and semi sparkling red wine. "Slip into your sexy and seductive side with Stella Rosa Black, a sultry semi-sweet, semi-sparkling red blend from the Luxury Collection. There's a mysterious nature about this one – about you – that is undeniably alluring."
Riboli Family Wines.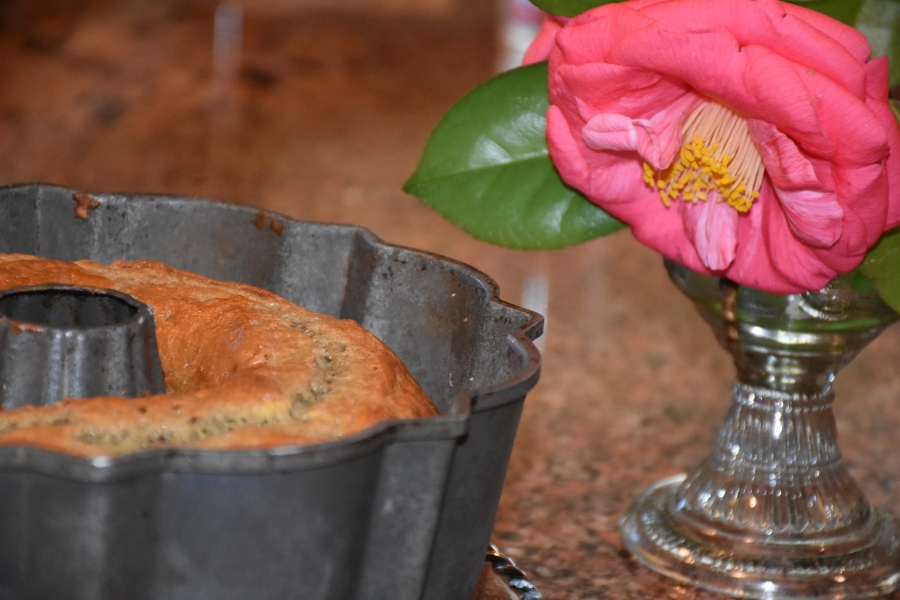 When you open this wine, set two cups aside to bake Never Fail Spirited Italian Rossa Bundt Cake. A perfect cake to accompany your next wine tasting or soiree. A glaze seals in the soul of a cake.
Shout out to Alexa for Eric Claptons song Bottle of Red Wine. "Get up and get your bottle of red wine." Try the Stella Rossa Italian Black if a semi sweet wine is on your list. Save a portion and make the Never Fail Spirited Italian Rossa Bundt Cake.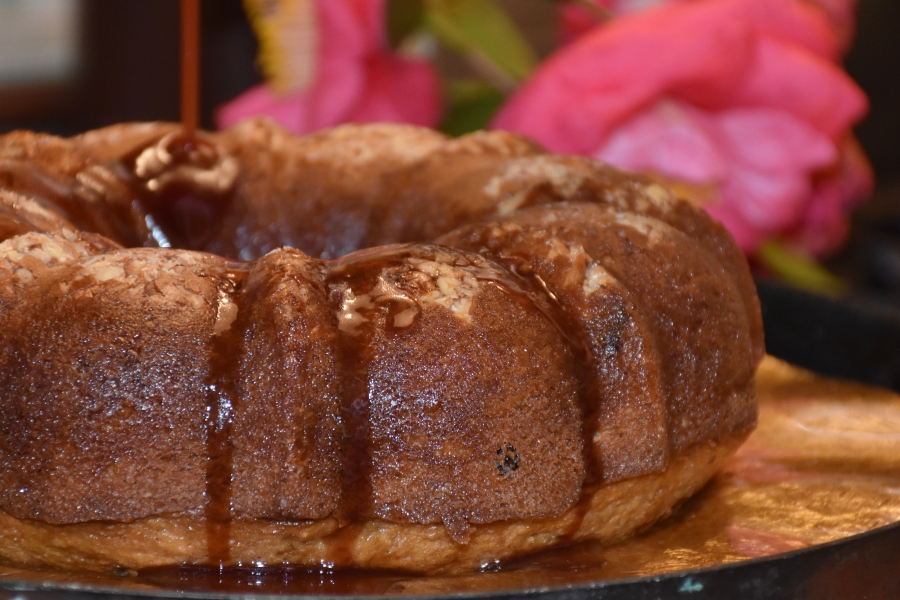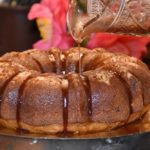 Delicious moist Bundt cake drenched in a buttery glaze that is drizzled over a cake filled with cranberries and pecans. Italian Stella Rossa Black offers a semi sweet addition to this cake and glaze.
| | | |
| --- | --- | --- |
| | | Delicious moist Bundt cake drenched in a buttery glaze that is drizzled over a cake filled with cranberries and pecans. Italian Stella Rossa Black offers a semi sweet addition to this cake and glaze. |
Preheat oven to 350 degrees. With coconut oil grease bundt pan and sprinkle with flour. Dump excess flour.

Sprinkle 1/2 cup pecans on the bottom of bundt pan and set aside.

Using a mixer, combine cake mix, instant pudding, coconut oil and blend.

Add in eggs one at a time and blend.

Add in Bayou liqueur and Stella Rossa wine to the batter. Blend well.

Fold in pecans and cranberries to the batter. Using a large spoon scoop out batter and evenly place in bundt pan around the circle. With the back of the spoon spread and smooth batter until even.

Bake for 45-50 minutes or until a golden brown. While cake is baking make the glaze.

Remove cake from over. Allow to sit for five minutes. Using a meat fork, poke holes in top of cake. Drizzle 1/4 glaze on top of cake and allow to soak through.

Using a butter knife and slide down the side of cake to make sure that cake will release from the pan. Gently slide knife down the center portion as well.

Select a cake plate that has a lip to catch any excess glaze. Turn cake plate upside onto top of bundt pan. Then using hot pads and both hands flip over so that the cake plate is on counter and bundt pan is on top. Remove pan. Bundt pan should remove easily. If not, flip back over and use knife again to release any edges that are stuck.

Poke holes on top of cake and sides. Pour remaining glaze slowly over cake evenly on top and sides. Serve when ready. Allow to cool completely before covering with lid.
In a small saucepan on medium heat add butter, sugar and wine. Allow to boil for 6 minutes and set aside.

Once cooled stir buttery glaze well. With a whisk blend all yummy goodness together well.

Note: I received the original version of this recipe from Shirley and Myra at a Fairhope Bake Sale. Thanks again Shirley and Myra