Food and wine fall under the pleasures of life to enjoy. Whether your group of friends fall under the wine connoisseurs or "Wine for Dummies"  host a tasting . Plan a wine tasting with friends to share a relaxed evening enjoying wine and food wrapped around the desire to learn more about wine.
Certainly your group of friends will inevitably include people who love wine in varying degrees. Our more educated wine lovers typically take the lead at our tastings. This allows newbies to follow along at their desired speed.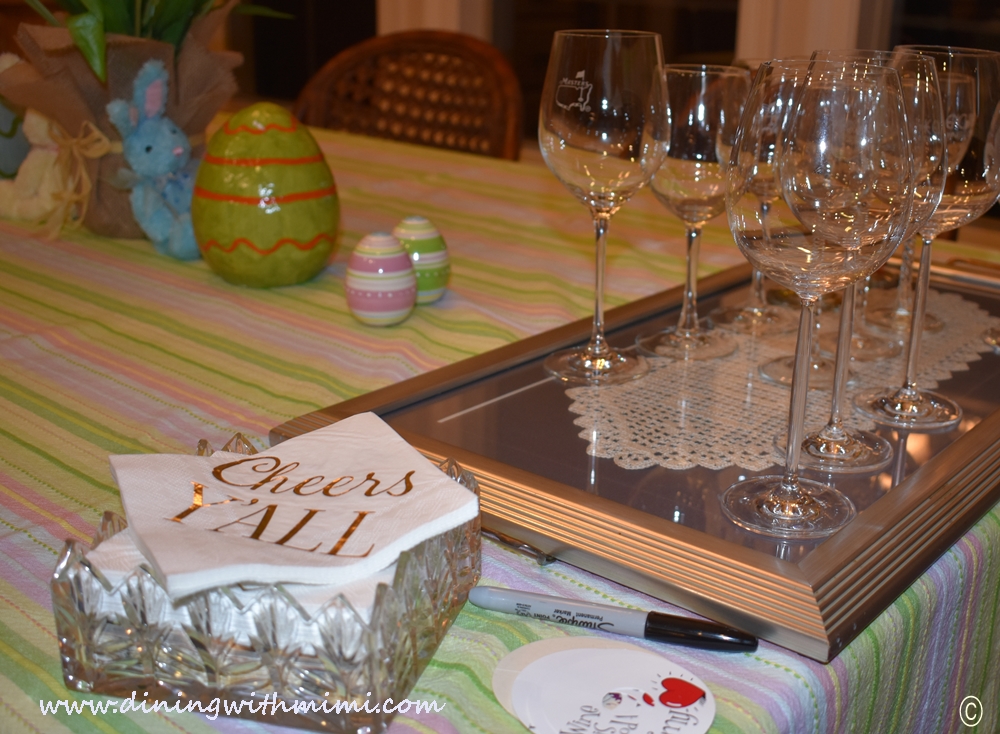 With the wealth of knowledge and apps available on the internet, it is so easy to learn about wine. Grill Man's favorite wine app is an online wine community where you may shop, critique or review. Community includes over 30 million users that faithfully visit web site to opine about wine.
Include a wine theme on your invite so that the tasting has a focus. With each new tasting a different focus will educate your wine palette. When you plan a wine tasting with friends it is a lovely way to wine-down an evening.
Wine tasting theme may be centered around wine varietal, geography, price range, personal favorite, blind tasting or food pairings. All of the wine themes will work  well and be enjoyable. However, wine and food pairings may be the most difficult depending on your guests.
Tips-How to Plan a Wine Tasting With Friends
Prepare invite list for wine tasting.
Create email invitation which provides time, date, place, RSVP date.
Ask each couple to bring a bottle of wine and a dish to share.
Host should coördinate menu to balance selections. Visit web site for many recipe choices for wine tasting.   Try my Creole Sausage Crescent City Savory Appetizer recipe. Fairly easy to do and everyone loves it.
Set aside pencils and index cards to pass out during the tasting.
Use an empty ice bucket for unwanted wine and place on table.
Easy access to pitchers of water for your guests
Organize wines from light to heavy and white to red.
Talk about the wine before pouring each tasting,  read the label or have guest talk about the choice
Designate one person to pour a tasting amount to make sure everyone has a taste. Wrap wine bottle with a towel to cut  spills.
Using index card, score wine from 0-5 with 5 being the best wine.
After each tasting, allow the guests to call out the number. Total scores if you want to pick an overall wine favorite.
After each tasting, set aside the remaining bottle to enjoy the wines you liked the best once the tasting part of the evening is over.
Whether you occasionally host a wine tasting or develop a group over time adapt  as necessary. You and your friends may share hosting responsibilities to share the load. Remember to make the wine tasting as formal or informal as you may enjoy. I would suggest informal to start and develop overtime as you learn about wine sharing with your friends.
Remember to enjoy the evening, laugh with your friends and savor the wine. Look at your schedule and plan a wine tasting with friends.