Persimmon and Walnut Sticky Bread needed to be on my list. This time of year is very busy trying to organize the social calendar around the work schedule. Mix in the family, stir in all the added things that fall on the "to do list" and you will discover your own perfect recipe.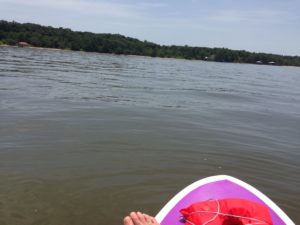 It may add to our already very busy or hectic schedule. Please take some time for yourself.   Work hard at making the most of your time. Add in a workout schedule to help reduce stress and offset the added calories that this time of year has in full doses. If  your able to combine some of your tasks, it will help.
Combine Tasks to save time
Here are a few suggestions:
Open a bottle of wine and enlist help wrapping gifts. Divide and conquer. Turn on the stereo and tell stories while wrapping.
Order a kayak or paddle lesson for your family.
Each night after dinner grab family and go for a  short walk.
Go see a movie with family or friends.
Make a lunch date with family or friends in between running errands or shopping.
Call a family meeting and pick out a friend/nonprofit in need of help.
Grab a bottle or thermos of coffee and meet to watch a sunset.
We all need to relax. Focus on what really is important. Cherish the time that you have with family and friends. Our best days ever are  our time spent with our loved ones. Typically this  involves food and great conversations while eating.
All of my best days have a cocktail and food mixed in somewhere. The Persimmon Walnut Sticky Bread may also be made ahead of time and reheated for serving for breakfast or dessert. Add a dollop of cream to this bread and your set.
Shout out to Alexa for Jackson Brown.
In to large measuring glass, tear small pieces of bread.

Add bread to a large mixing bowl.

Set a small dish beside the large measuring glass. Crack open the egg into the small dish. Toss shells and add egg to the measuring glass. Repeat. Note: Using a small dish will allow you to pick out shells easier and avoid a bad egg contaminating the other eggs.

Into measuring glass, add evaporated milk, buttermilk, sugar and whisk. Pour coconut oil and whisk well.

Whisk in vanilla and clove.

Pour liquids over bread and stir well with a large spoon. Set aside.

With a knife remove blossom from persimmons. Slice persimmons and then chop into a 1/4"-1/2" chop. The larger size will yield a bigger bite of persimmon in bread. (yum)

Add fruit to bread mixture and stir well.

Add in walnuts and stir well.

In a small measuring bowl, mix topping of cinnamon and sugar.

Grease muffin or mini loaf pans. Dust with flour, turn over in sink to toss excess flour. Using a 1/2 cup persimmon bread mixture add to pans.

Bake on 350 for 20-25 minutes.

Allow to cool for 5 minutes. Using a knife run it along the edges to loosen from pan. With a tiny spatula or fork work around the edges to lift from pan slowly. Serve warm.

Lagniappe: Reheat leftovers in oven to serve warm. A hard eggnog is a welcome topping to add another flavor component.
Save
Save
Save
Save
Save
Save
Save