Grill Man and I have an addiction to music. Loud, soft, hard, and slow music in all formats touch our souls. Today our world offers access to music from many sources including our cell phones. Music on tap instantly to our favorite tunes. Even with the greatest technology nothing compares to the intimate experience of the live version. Recently we hosted a private house concert and enjoyed Fairhope's Sweet Gift of Music from The Tall Pines.
Who are The Tall Pines? I asked myself the same question a couple of years ago while attending 30a Songwriters Festival. Our friend Dr Music suggested that we add them to our list of artists to see during the festival. With Dr Musics recommendation we joined the crowd at Central Square Records for a listen and waited with anticipation for The Tall Pines.
Who are The Tall Pines?
The Tall Pines consist of Connie Petruk and Christmas Davis. Although band consists of only two people their singing and musical talent deliver a big sound. Always playing interesting lyrics that draw you in with emotion, heart, talent and humor.
Connie is mesmerizing with her vocals while somehow shaking a tambourine and playing drums on an alligator skinned suitcase. Truly, I was in awe of her ability to do all three at once. Wearing a smile and high energy she rocks a caftan like no other person that I have ever seen.
Connie's partner Chrismas AKA Chris is a great match with his guitar skills, strong vocals and high energy. Chris is a gifted songwriter. He writes music that you may connect with about life, love and even Dirty Cousins. You will find music steeped in his Southern roots filled with flavors of heaven and earthly temptations.
All of the music is good whether it's songs from the past or world as they see it now filled with beauty and heartbreak. In my opinion, creative talent is attractive and exudes a certain sex appeal that draws you in. The Tall Pines have "it". However, you may choose to describe what "it" is. Grill Man and I have seen The Tall Pines lure a silent audience from toe tappin' to foot stompin' and off their chairs.
We were intrigued with the idea of hosting The Tall Pines in our home for friends. Did we want to host a house party? We liked the band; would we like them once they stayed in our home? Dr Music helped us with the details and making connections with Connie and Chris.
What kind of music do they play?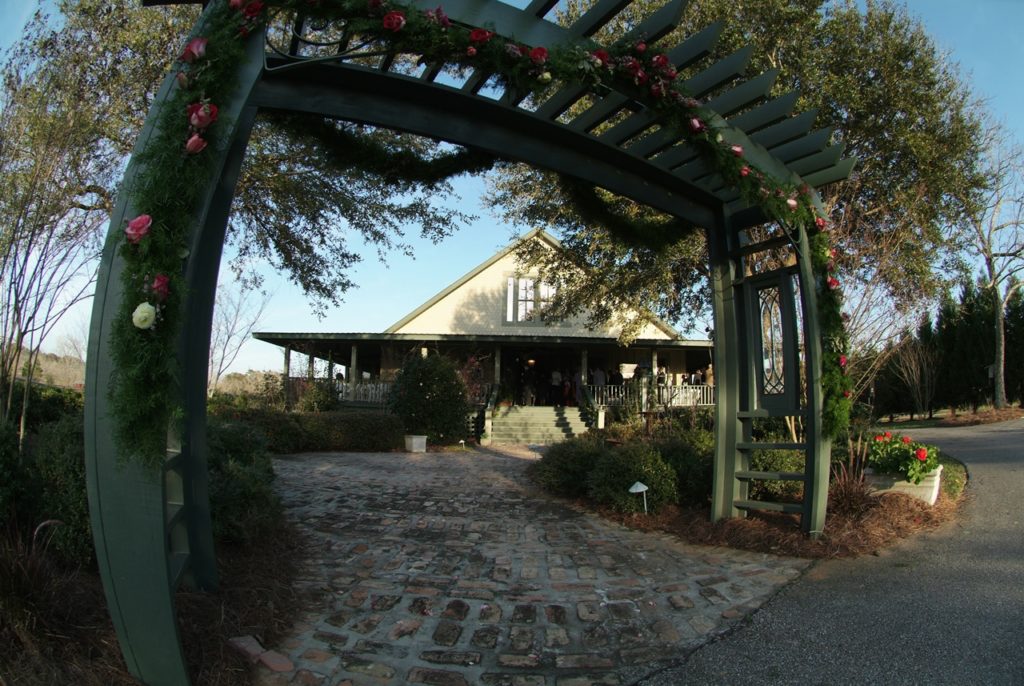 With a date selected, we went about the normal routine of planning a party. Soon after the invites went out, I called Dr Music and asked him to describe the genre of music for The Tall Pines. I loved The Tall Pines, but I needed to be able to describe it to my friends. At times, their unique sound makes you think of a multitude of musical styles. Dr Music gave me an answer about the genre, but I realized he was smarter than me when it came to music. I had no clue about genre he mentioned.
With time in flight, our date arrived before I knew it. Grill Man and I were looking forward to hosting The Tall Pines. Wearing smiles and happy hearts our guests arrived at our home. Grill Man tended 35 pounds of Boston Butts slow cooking while I introduced our guests to our little town. Time was short so we would hit the highlights including a visit to see Dr Music before the show started.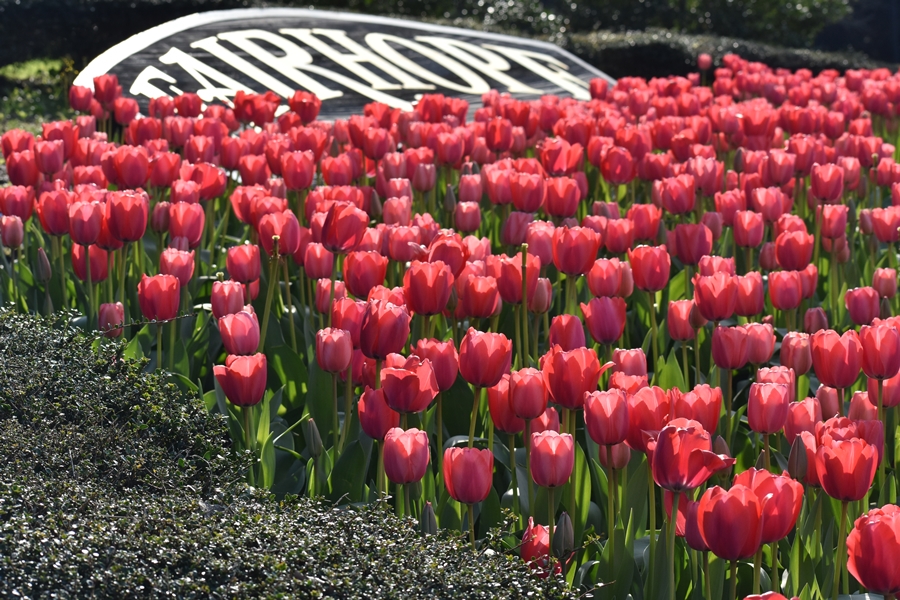 Fast track to the private house concert and while our guests were preparing for the show we waited in anticipation. Friends arrived with a dish to pass and beverages to share. After breaking bread, we settled into the back deck for our musical treat. Our new friends did not disappoint and delivered the "shack shakin' foot-stompin'" music they are famous for.
As night closed in on the day, The Tall Pines belted out sweet soulful songs about love and loss. A give and take exists in the melody as lyrics weave in and out of the show. The Tall Pines represent the music world beautifully with their desire to create and share music even for random strangers.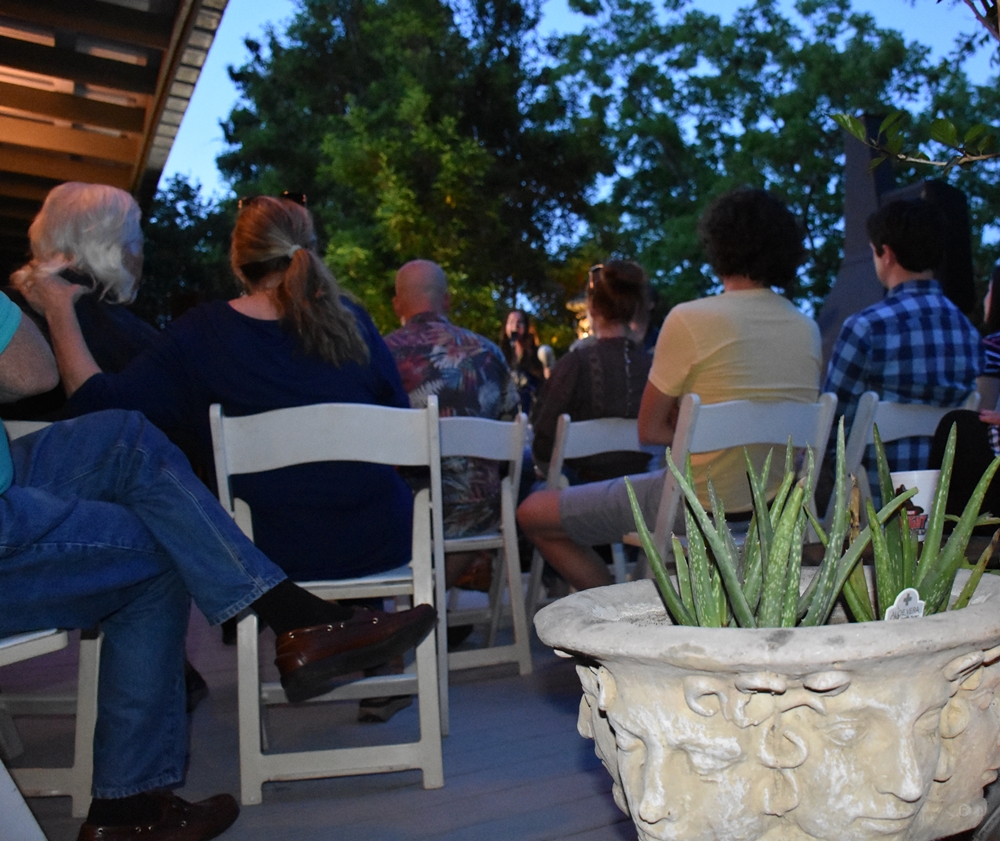 Live music delivers
Everyone enjoyed the show and will surely return if we manage to lure Connie and Chris back to our secret hideaway. While they were visiting, I tried to tempt them with breakfast on the porch, Southern BBQ, Conecuh sausage, Mimi's Never Fail Spirited Blueberry Bundt Cake and more.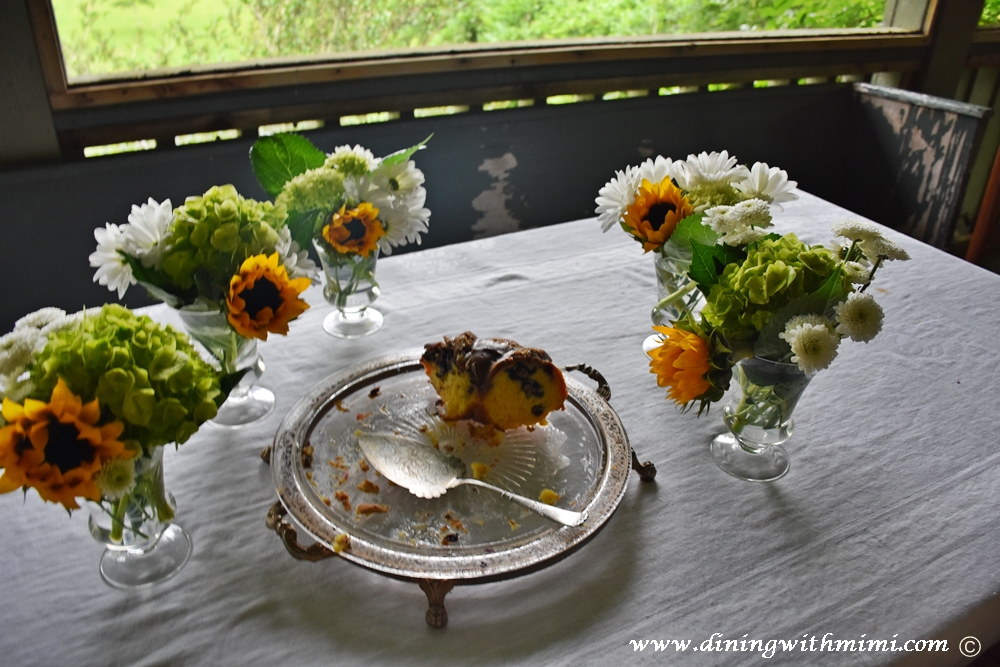 Grill Man and I thoroughly enjoyed introducing The Tall Pines to Fairhope. All of our friends loved the music, house concert experience and meeting the artists. I will let you in on a little secret, as great as the music is that wasn't my favorite part. Our conversations that we shared on the porch over breakfast and coffee were special.
Discussions ranging from life as we know it in Alabama to the fast paced electric Manhattan. Small towns versus big city life taking into account things we love and challenges for both. Subjects ranging from music, cooking, traveling, life in general, politics and our ever changing world. It is refreshing to speak with someone that may share a difference of opinion on a topic and is willing to discuss without evoking anger.
How else will we learn from each other if we can not take the time to listen and hear another view point? Clearly, our environment, families, education, income and overall life experience help form our opinions. If we don't open our minds to engage with others how can we improve our world?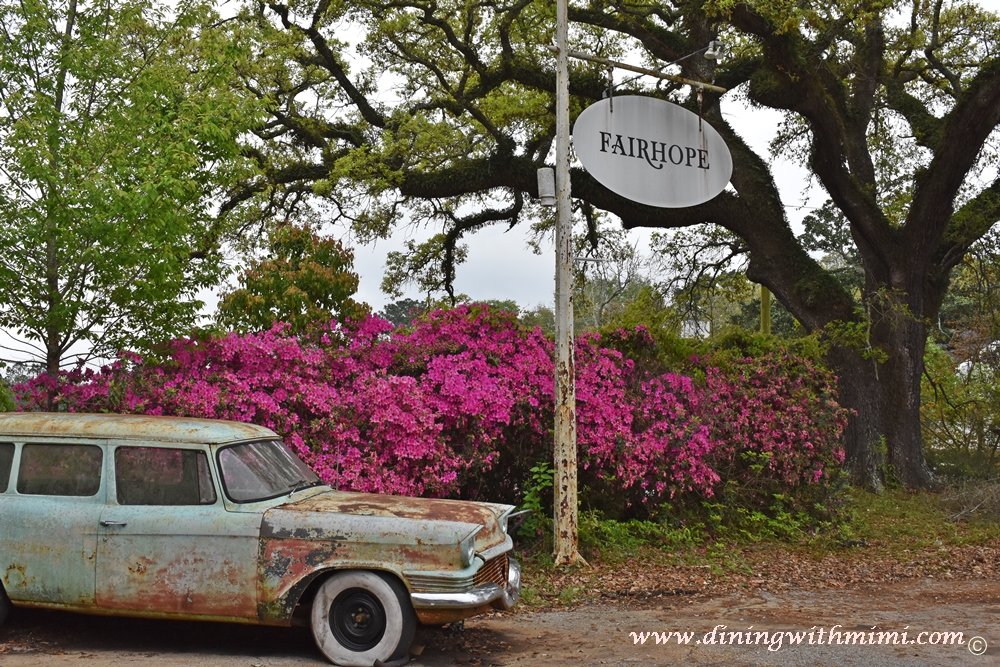 In our corner of the world, we were happy to host Fairhope's Sweet Gift of Music from The Tall Pines. Our home filled with original music, love, great food, interesting people and conversations from all walks of life. What is better than that?
Love from Mimi's Kitchen
Lagniappe– Report to www.TheTallPines.com and pre-order the newest release Skeletons of Soul. A great gift for anyone that loves soul, music and vinyl.
House Concerts– If you want to be added to the list subscribe to my blog for future updates on Mimi-Happenings.