Often my day is filled with a long list of things that I need to tackle for work. You may thank me later for not rambling about the list that includes chores or Mom-Do tasks. In addition, I have a secret list. Items that I want to give attention but rarely have enough time unless I squeeze really hard out of my day. Today after work I managed my Dauphin Island restorative paddle.
Did I have time to squeeze in a restorative paddle? Earlier this week, I cooked Salubrious Turnip Greens and Roots. Luckily I knew Grill Man would love greens served along side a fresh skillet of cornbread. Any Southern girl can whip up a pan of hot crusty cornbread without a lot of fuss. Before you know it, dinner is ready with fresh homegrown sliced tomatoes, Vidalia onions and turnip greens.
Fresh vegetables are good but Grill Man is an unabashed meat-eater. He believes that it should be present and accounted for on every plate. However, fresh home cooked greens served with hot cornbread is enough to make him forget about a meatless plate. In my book, this is a win for a number of reasons including our health.
Pay attention to the world around you
A win that would also help lead me to my Dauphin Island restorative paddle. After dinner the gloomy rain clouds blew away from our little spot on the island. Rains from earlier in the day had tamped down the heat of August.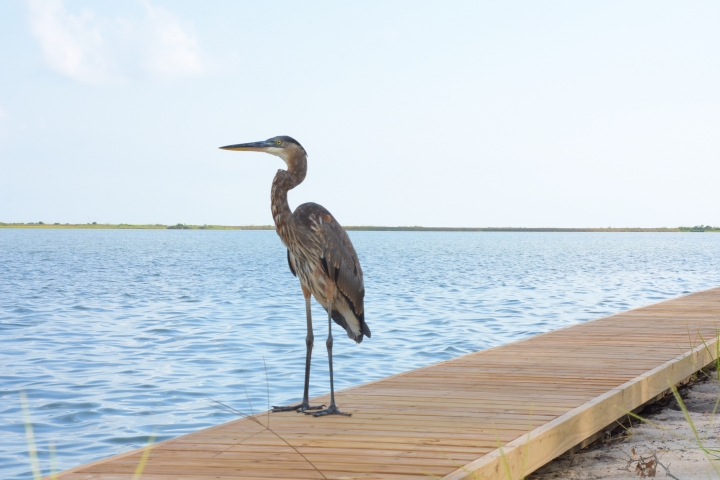 On the porch, I could hear the birds chirping my Dauphin Island restorative paddle harbinger song. It almost sounded like, "Day is almost over, get out here if you want to paddle". Who am I to argue with Mother Nature's harbinger chirps? Once I decided to squeeze in the paddle I could not get out there fast enough.
I will try to describe the utter joy I experienced. My pink paddle board slid quietly into the water and off we went. Water and wind conditions totally impact the type of paddle that you may experience on any given day. I have paddled in still water, rolling waves, choppy waves and washing machine water. Any day that the weather, wind and water conditions are paddle friendly is a good day.
At the same time, if stars are lining up in your favor the water is almost still and shiny as glass. As I paddled, the reflections in the water started to mesmerize me. Blue and white fluffy clouds were dancing on the water as my pink board shattered the images as I paddled. Occasionally I looked up from the dazzling array of colors, clouds, trees, grasses, birds flying and mirrored images on the water.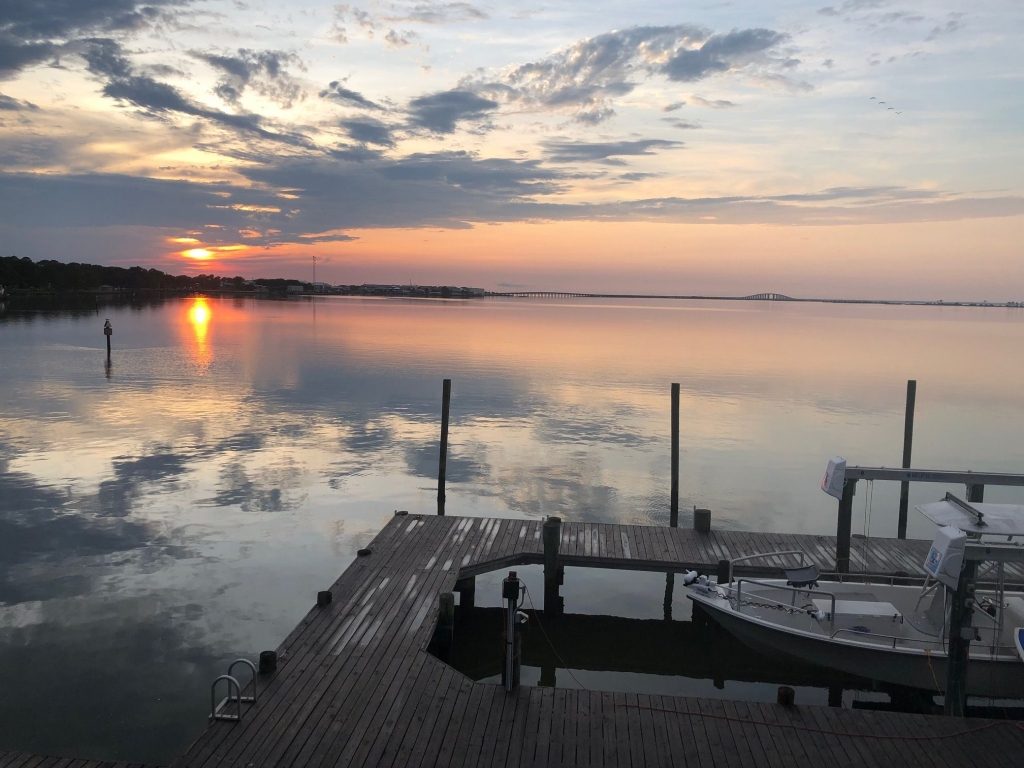 Images sped by at the speed of my paddle. If I stopped paddling and lifted the paddle from the water my board would wind its speed down to a complete stop. With no one else on the water it appeared as if I was standing on the largest piece of glass capturing a fading sunset with hints of orange and pink.
Of course, I didn't have my camera with me on the board. And yet I wasn't sure that the stunning beauty that I witnessed could be captured with a camera. With intent I studied the scene so that I could at least try to remember natures panorama of sights and sounds.
Be present in the moment
Occasionally, a greeting party surfaced to announce dominion over a water spot. As I share this, it seems silly to get excited about seeing a jelly fish floating or a crab swimming in the water. As I paddled alone on the water near sun down the day light started fading so I started my return home.
My board slid easily across the water with minimal effort. At the edge of a days end the surroundings and still water change. Night beckons in the distance as fish are feeding. Bait fish move just beneath the waters surface to create a break in the glassy water. This slight movement always make me wonder what else is moving in the water.
As I was paddling home, I noticed what looked like a small fin in the water. With purpose, I paddled a little bit closer to identify. In horror movies, this is where the audience screams at the actress to go the other way. As I edged slowly closer to the fin, the Jaws theme song crept into my airwaves. As I looked down a very large fish near the waters surface ate his late afternoon snack. In fact he seemed surprised by my attention, turned around quickly and swam away.
As I paddled back home birds started swirling high in the sky above the grassy areas near the waters edge. A symphony of crickets and frogs increased their volume to drown out the birds. Just then a mullet jumped out of the water and hit my board. I confess I screamed like a girl but a girl that stayed her board.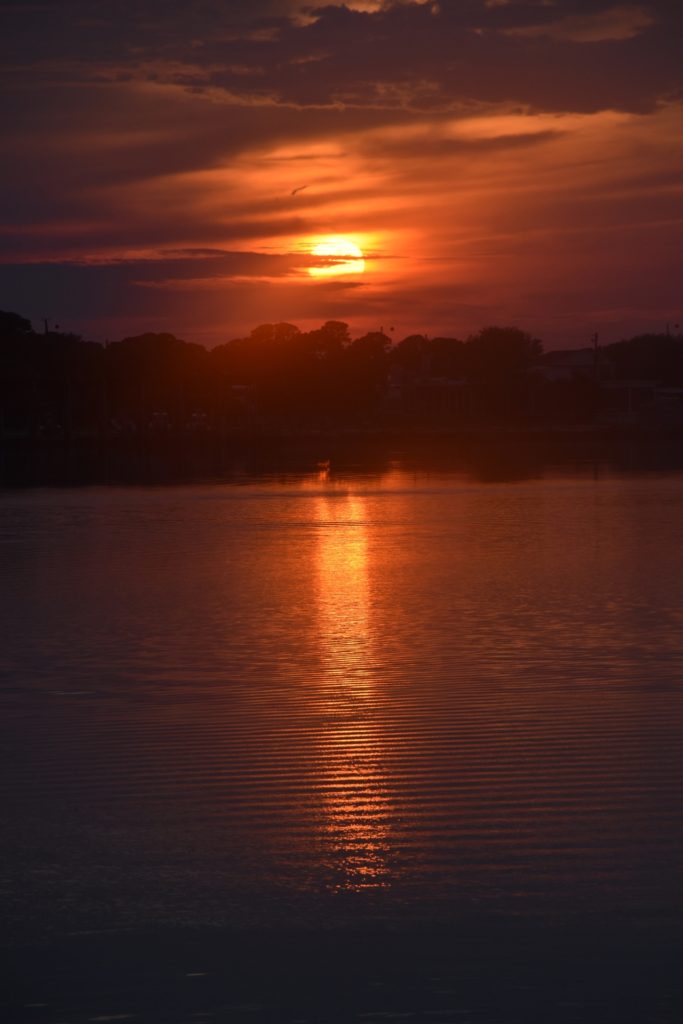 I paddled on back but a little faster. Nature had lured me into her domain with falling temperature, promise of sunset and glassy water. My Dauphin Island restorative paddle had provided movement and a diversion for my mind and body. Yet, clearly nature had sent me a sign and it read, "Day is almost over, get your ass back home."