Traveling in Switzerland offers everything that you may desire on a vacation. Big cities to small villages provide enough opportunity to cover the gambit of your desires. Clearly, landscapes and terrain designed to leave you Dazed by Engelberg in July and probably August thru June.
Where should I travel in July to escape heat?
Upon arriving in Engelberg, I knew a village would limit our options. Although I had no idea what was in store for us, I knew it didn't include 100 degree temps or high humidity. This joy alone is enough to leave you dazed by Engelberg in July.
What physical activities are you willing to try?
In Summer, Engelberg offers lots of physical activities for you to choose. Not all of the activities require you to tempt fate and assess your religious beliefs prior to participating. Area provides plenty of biking and hiking opportunities for all skill levels. Kayaking or rowing on Trubsee lake would be a lovely way to spend an afternoon.
For all of the adrenaline junkies Engelberg has got you covered from paragliding to glacier trekking or even bungee jumping. Zip lines, scootter bikes or rock climbing will surely awaken the fearless. The High Rope Park looks like an interesting way to see the view in Engelberg and offers a variety of skill levels.
Warning: Appropriate gear is required for certain activities before you will be allowed to participate.
At this stage, I am beyond the type of activities that allow gambling on whether or not survival is possible. Absolutely no rock climbing and I think ferrata is out as well. If you want to try this with a guide in Engelberg sign up for Rock Safety Days . In the US, ferrata is gaining popularity as well, visit Gear Junkie for 6 Best US Vertical Ferrata's.
Is Mount Titlis worth the ticket price?
Zero rock climbing in my plans but I'm not a scardy-cat. While visiting this lovely city, I stepped onto numerous cable cars, revolving gondolas and The Titlus Cliff Walk. While amazed at the outstanding views I wondered about last maintenance check or stats on failures of my transport vehicle.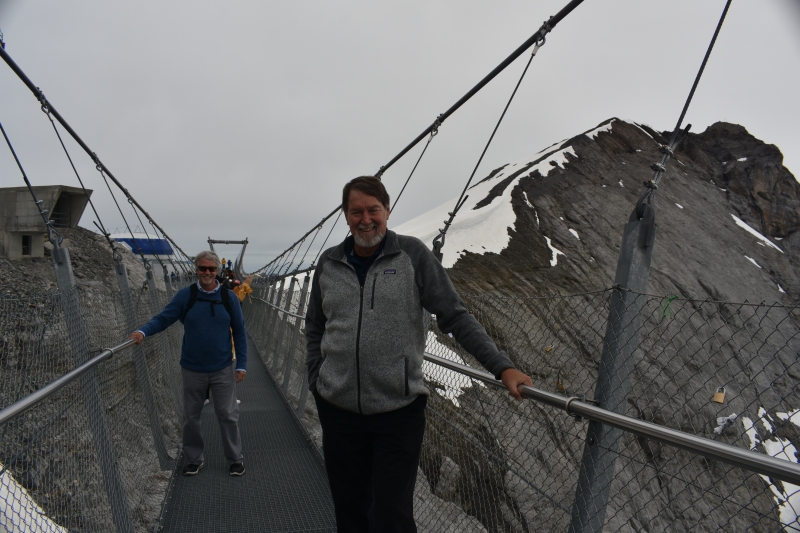 Built at 10,000 feet above sea-level, it is the highest suspension bridge in Europe. Views are stunning at this high point on Mount Titlis. If the weather cooperates, take the cable car one morning to Titlis for numerous actitivies and hiking trails. Truly you too will be dazed by Engelberg in July with all of this snow and ice.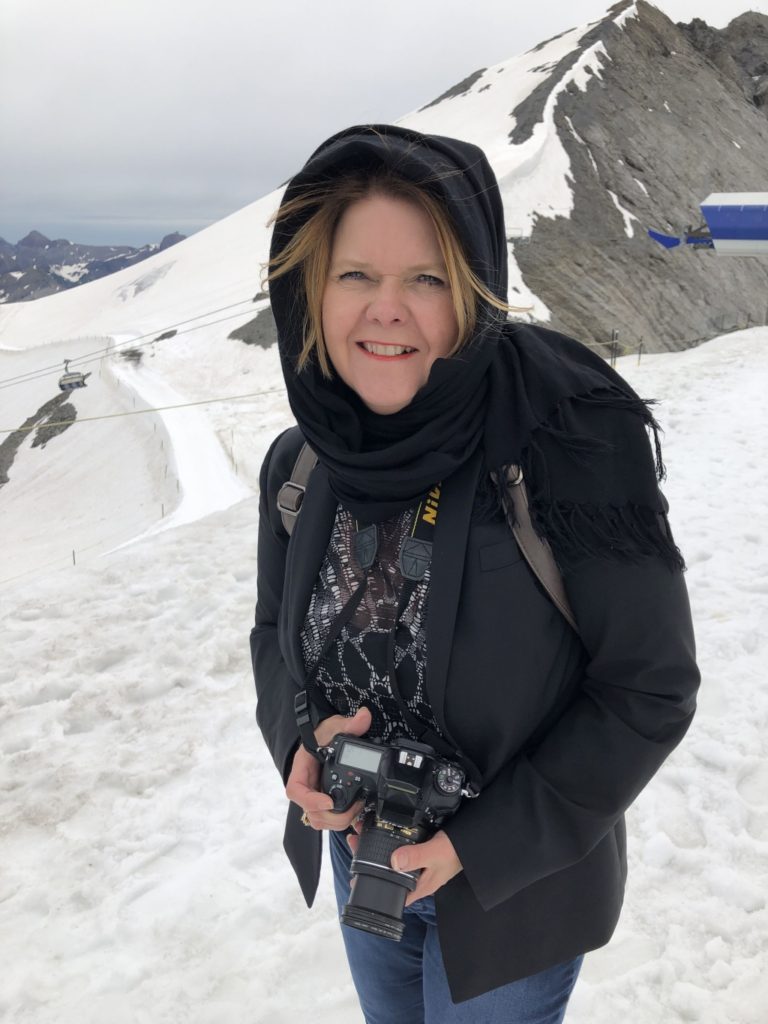 Mountain tops are glacier-cold so layers of clothing are required to add on or take off as needed. We opted for Glacier Cave, suspension bridge and staring at the amazing views. Review the web site to see everything that is available so that you may choose how to spend the day.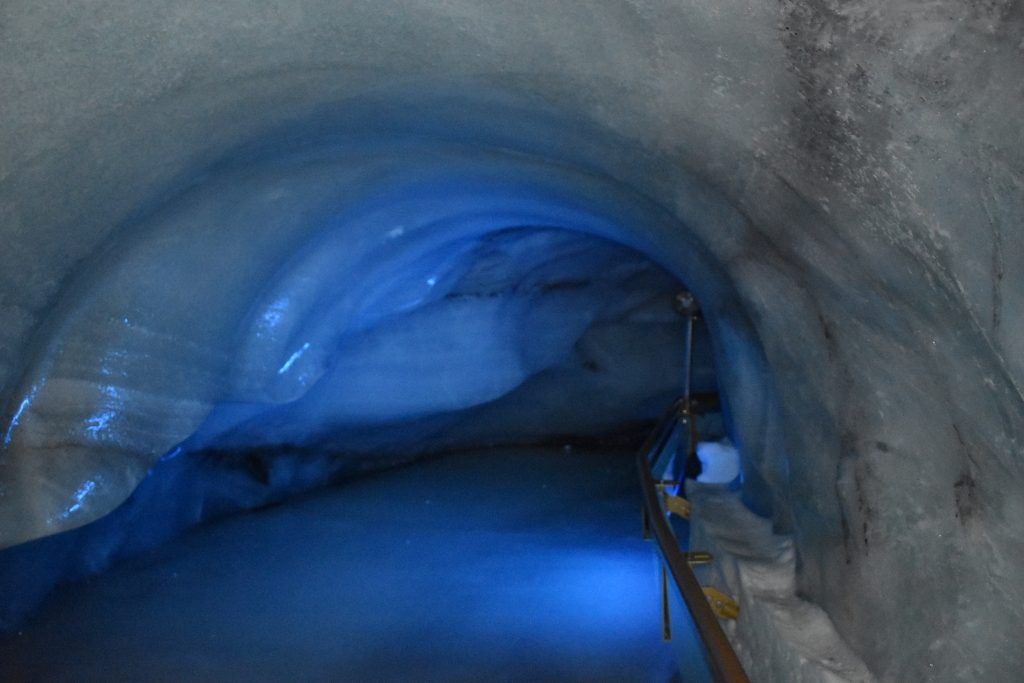 My regrets on top of Mount Titlis is that I chose to decline the Snow Tubing. I also missed Little Italy joining me on top of the mountain. She was taking a snow day and resting up. UK tried to get me to join him but my scardy-cat kicked in.
All I could imagine was a quick slip of snow tubing off the mountain while yo-ho-ho-ho-yodeling for assistance all the way down. Not exactly how I wanted to end a vacation.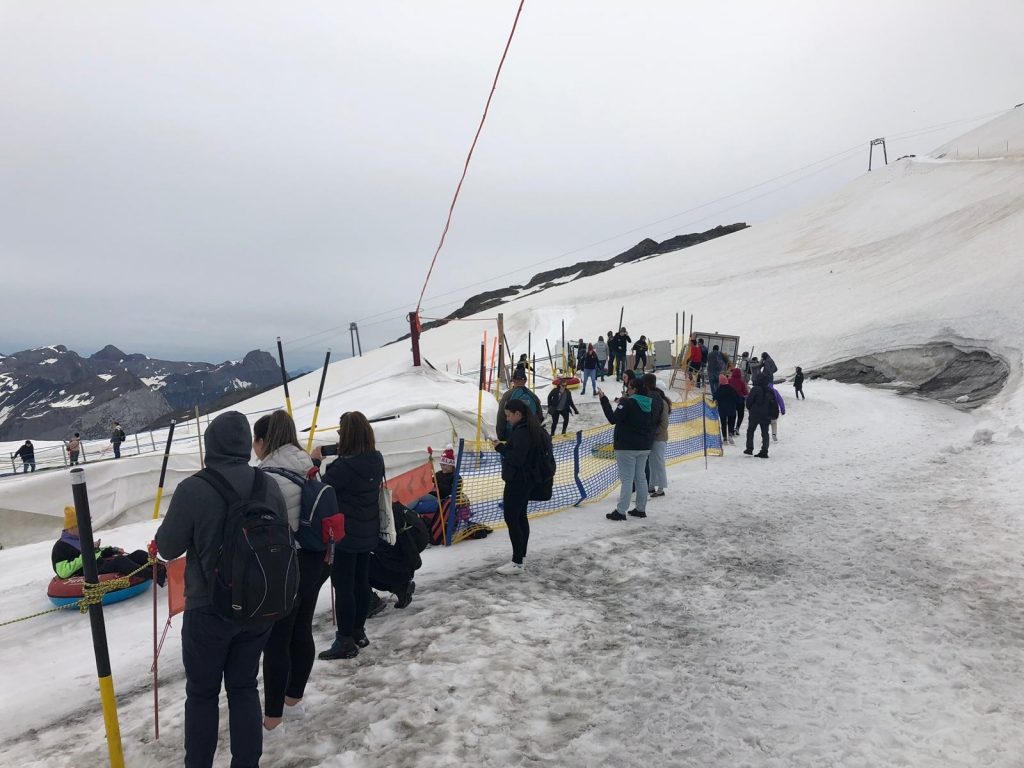 Mount Titlis Travel Tip: Go early!
Never is anyone a fan of long lines or big crowds. Remember weekends will be busier than during the week. Since Bollywood has a love affair with Switzerland it has increased visitors to Mount Titus. Ticket office opens at 8:30am, go early so that you arrive head of the crowds. Plus this will ensure that you have time to make a full day of all the numerous activities that you may enjoy. Check web site for any discount options.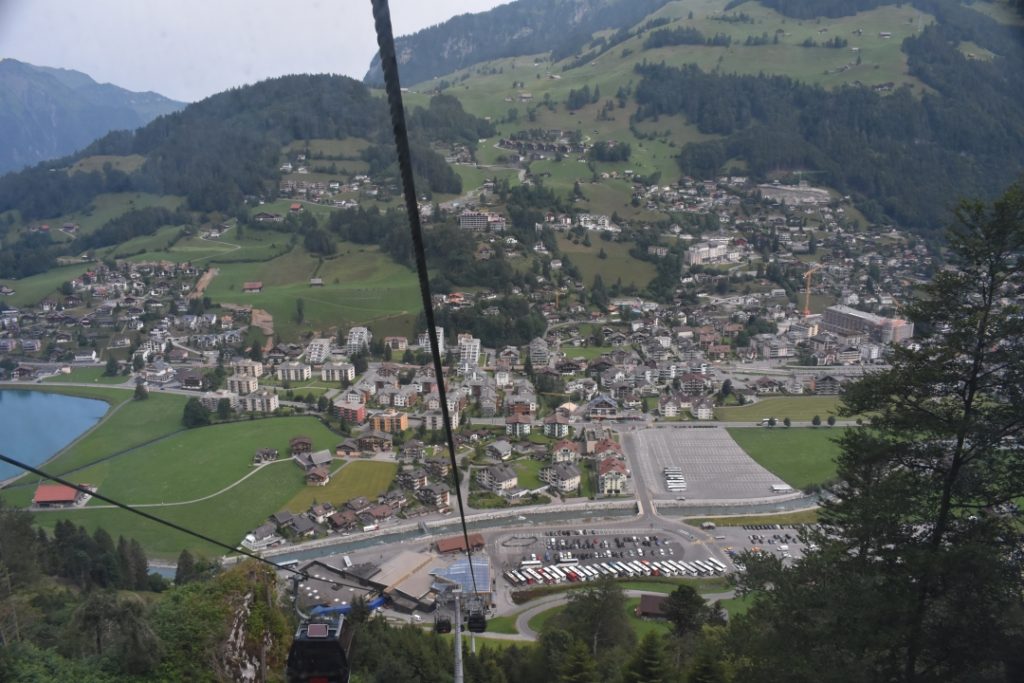 Grill Man and I enjoyed only a portion of what the mountain had to offer. Stunning beauty and stark contrasts from hot valley floor to mountain peak snowy cold weather. Riding down the mountain with the Alpine air blowing and the ever jingly cow bells in the distance it is an Engelberg memory to store for later.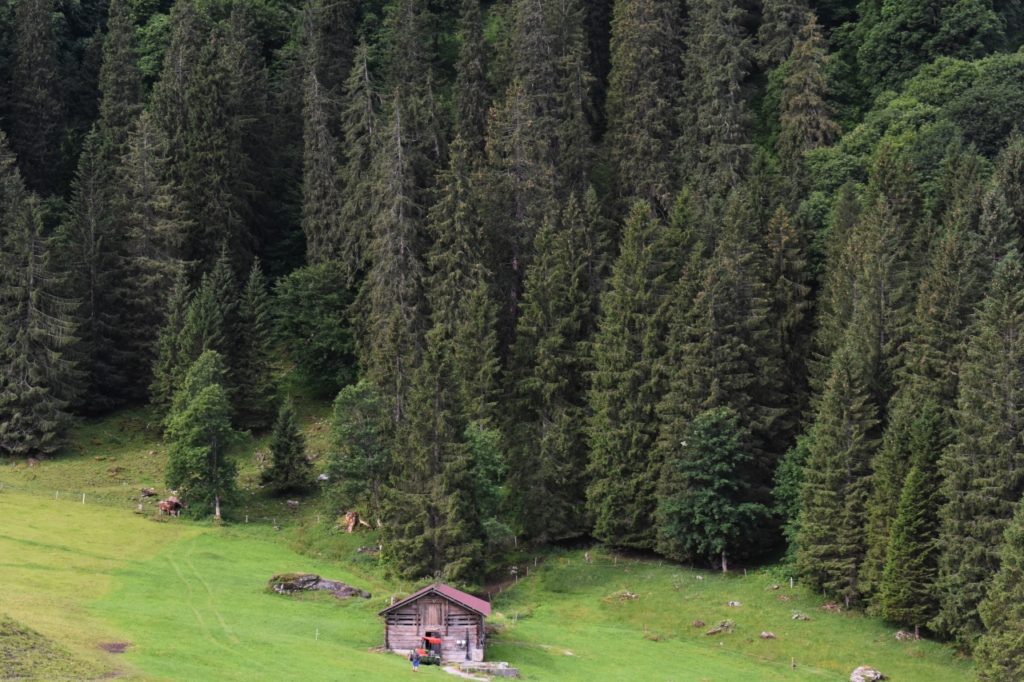 I am Dazed by Engelberg in July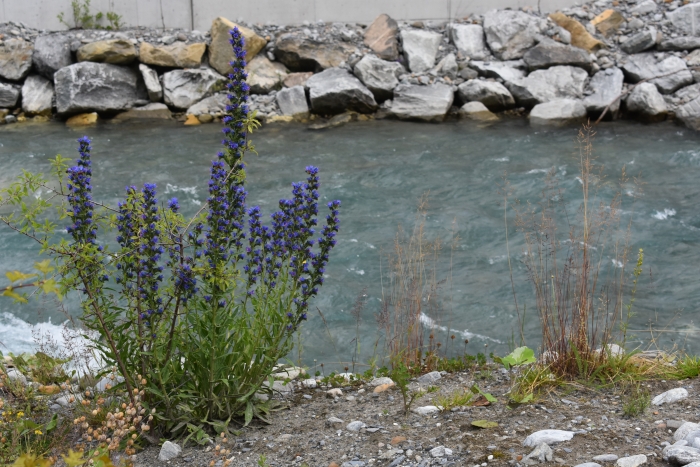 Next, from the Titus ticket window we walked back into Engleberg towards our hotel enjoying the scenery. Landscapes, housing and flora all designed and cultivated with interest. New places provide a interesting walk as you meander around. Lest we not forget the shopping opportunities for the item that you can't leave Europe without.
My vacation happy-purchase
Deep in the middle of Alpine adventure kingdom, this is a mecca for Outdoor adventure gear. While traveling you should discover new brands and technology. Typically when I travel I will save a "I really need to buy item" to purchase while traveling. Later, every time I wear or see my trinket a happy vacation high ensues filled with memories of my trip.
My vacation happy was long overdue with the purchase of my Cloudventure Waterproof shoes. On the Gulf Coast our rain storms are famous and waterproof shoes are an necessity. Women love shoes but design and technology are important as well. Swiss brand ON is less than 10 years old.
Yet they have effectively stepped into the market with a quality product and innovative features. Thankfully, you don't have to fly to Switzerland to purchase. The US has numerous locations to touch or feel these shoes. Locally Running Wild is listed as a location for this brand.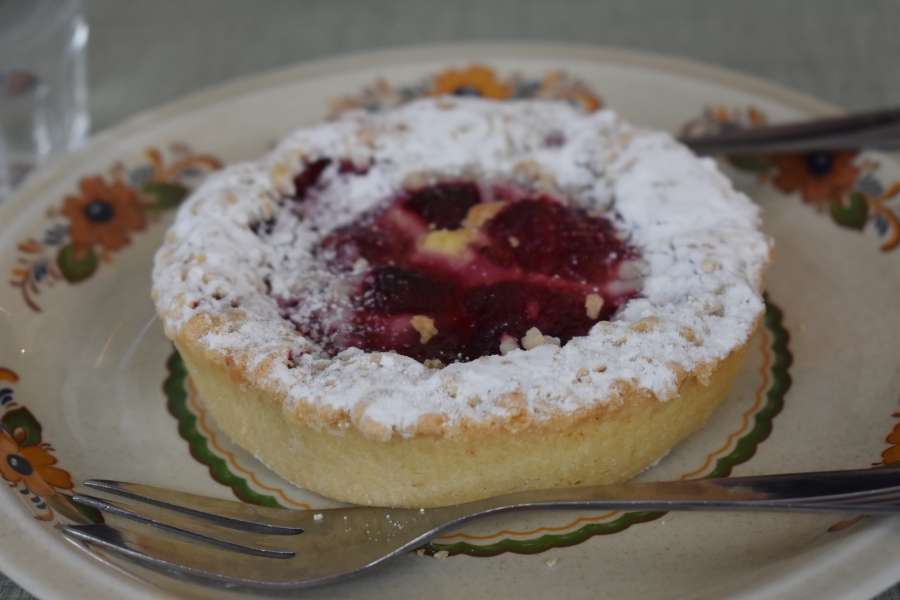 Between walking on the mountain and shopping you will surely work up a hunger. Please wander into one of the adorable restaurants in the area. Walk around until you find something that draws you in. If you don't eat dessert first make sure that you try a decadent Swiss treat.
Eat, Pray and Love it all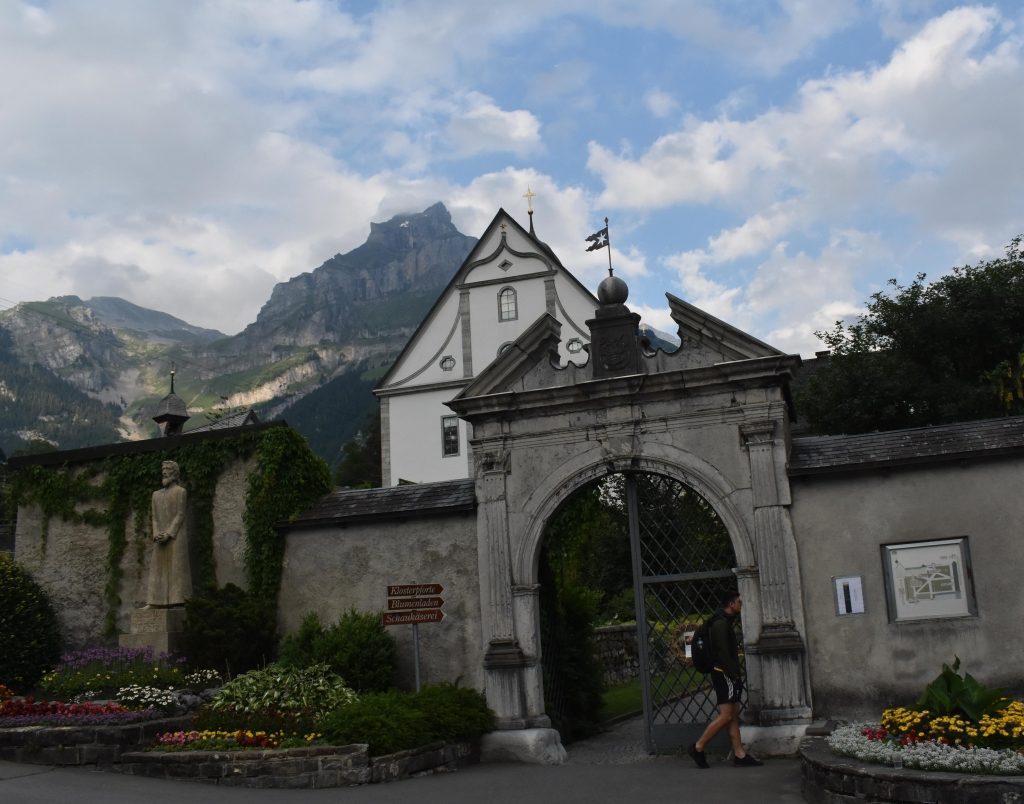 As your wandering through Engelberg you will eventually see the Benedictine Abbey. Absolutely take time to visit Kloster Engelberg which has been central to Engelberg for almost 900 years. In 2020 the abbey will celebrate its 900th year. Check the web site for details on how you may participate.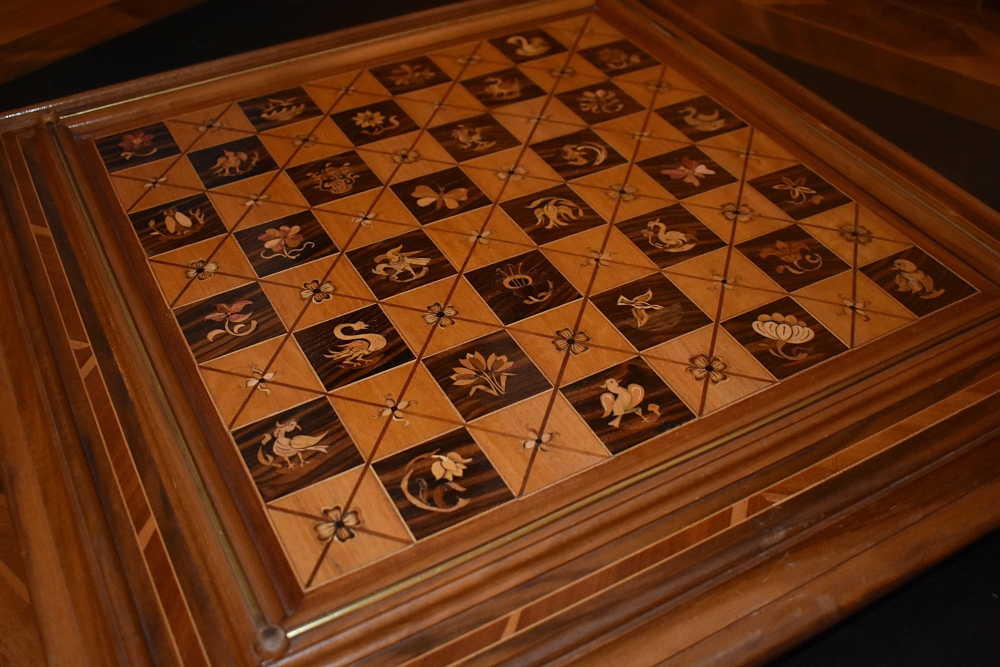 In addition to the abbeys structure, visually the art, furnishings and marquetry is remarkable too. Of course, the artistry surrounding the abbey is everywhere you look. From landscaping to the tiniest detail I enjoyed this tour. I just didn't have enough time to see it all.
Plan time to see Abbey's cheese factory in action. Visit 10am-3pm and open daily for guided tours and cheese making lessons. Allow time to see Switzerland's only cheese production in a monastery. You may even dine in bistro while watching the artisan cheesemakers in action.
First of all, the Abbey has many hidden treasures that time did not allow us to experience. Of course, I managed to capture a few photos of the courtyard gardens while touring inside. This is where I wanted to pick the cabbages but they would not let me.
Secondly, I read about the Abbey's library which stores a remarkable amount of ancient books and music. Wise men have sought to preserve and protect this history. If only I could have spent some time there, I would have been in heaven.
Above all else for heavenly music review abbeys schedule to be certain to experience soothing effect of monks chanting. With our busy schedule time did not allow for this peaceful meditation. Allow more time at this location than you think that you may need to see the ancient history preserved by modern hands.
Do not attempt this at home
In this enchanting city, I have many things that I love and would enjoy again. Oddly my only complaint in Engleberg surrounds food. As a Southerner macaroni and cheese is a sacred dish filled with hot cheesy pasta ozzing with goodness. Älplermagronen is an Alpine Farmers Macaroni that is served with applesauce. What applesauce on cheesy pasta? Really? Switzerland I love you but not Alpermagronen.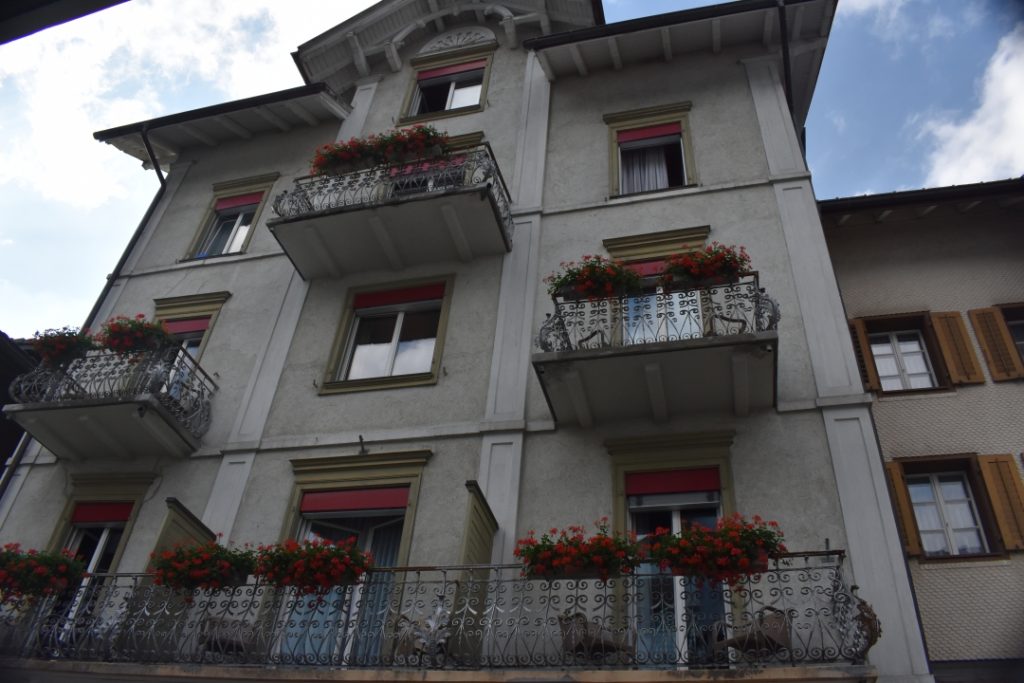 Oddly, when I inquired about Alpermagronen tradition of adding applesauce to mac-n-cheese a Swiss native did not believe me. Apparently he too thought applesauce didn't belong on mac-n-cheese. And he was absolutely right. While in Engelberg you may want to try dish and form your own opinion.
Engelberg is a resort village famous for skiing and other treasures. Prior to this visit, no one that I know had ever heard of this quiet hideaway in the mountains. We were Dazed by Engelberg in July with climate, mountains and small village atmosphere. Although I suspect this village is lovely any time.