Surely if you landed on my site previously you may have realized I have an obsession with food, travel and music. Anytime that I may combine all three for a weekend getaway is a joy. Imagine my surprise when I rolled in expecting to find a small town hosting a music fest and discovered Opelika. Adorable Opelika and Songwriters Festival 2020 should be on your travel list.
In 2019, The Sound Wall and Russell Carter Artist Management organized the first Opelika Songwriters Festival with The Arts Association of East Alabama. With over 40 artists and 7 venues participating the Opelika Songwriters Festival launched with a big sound full of heart and soul.
Why should you attend a music festival?
Over time, Grill Man and I have discovered that music festivals allow you to see and hear artists in a more intimate setting than we are accustomed to with a typical concert. We love the 30a Songwriters Festival as well. Review Mimi's Tips to Navigate 30a Songwriters Festival.
Typically, I struggle with the idea of seeing my favorite artist in a venue with 20,000 people. Although even I will be attempted occasionally but it must be on the level with Rattle That Lock Tour. Small town with a new festival almost ensures a manageable crowd. If you tend to avoid large crowds, this is a festival for you.
At small festivals we are often unfamiliar with some of the artists that participate. Yet this allows room for discovery of new music, artists and sounds to love. Selecting a festival that has a strong management team will provide you some comfort if you're unfamiliar with artists. Remember, discovery is a part of every good adventure.
New festivals start off small and grow slowly as they learn how to work out details. Did I know all the artists prior to attending? No only a few names were familiar to us. Grill Man and I decided a weekend getaway with music in a new destination would be great. No matter how the festival turned out we would enjoy discovering Opelika and its surroundings.
What should I expect at a live performance?
The inaugural Opelika Songwriters Festival delivered music with a variety of musical style and experience. Live performances deliver a soulful connection to the music that is not possible any other way. During a songwriters music festival musicians will often share the mystery behind musical magic.
Of course, I am not alone in enjoying the revelations behind the music. In 1975, a song was released that puzzled the world. Oddly, I remember riding the school bus being puzzled by the words but drawn in by the passion and the creativity. Surely you must know the song that I am referring to but if you need a hint.
Is this the real life or is this just a fantasy?
Caught in a landslide, no escape from reality
Open your eyes, look up to the skies and see
I'm just a poor boy, I need no sympathy
Because I'm easy come, easy go, little high, little low
Any way the wind blows doesn't really matter to me, to me
Music is the reason that Grill Man and I drove to adorable Opelika. Seven venues offered enough choices for anyone to design an evening around music, food and libations. In addition Opelika is steeped in history and educational opportunities may be sought out.
Adorable Opelika has everything that you may need for a great quaint getaway. Be adventurous go to adorable Opelika and Songwriters Festival 2020. Two breweries, distillery, great food and adventure opportunities all around this city.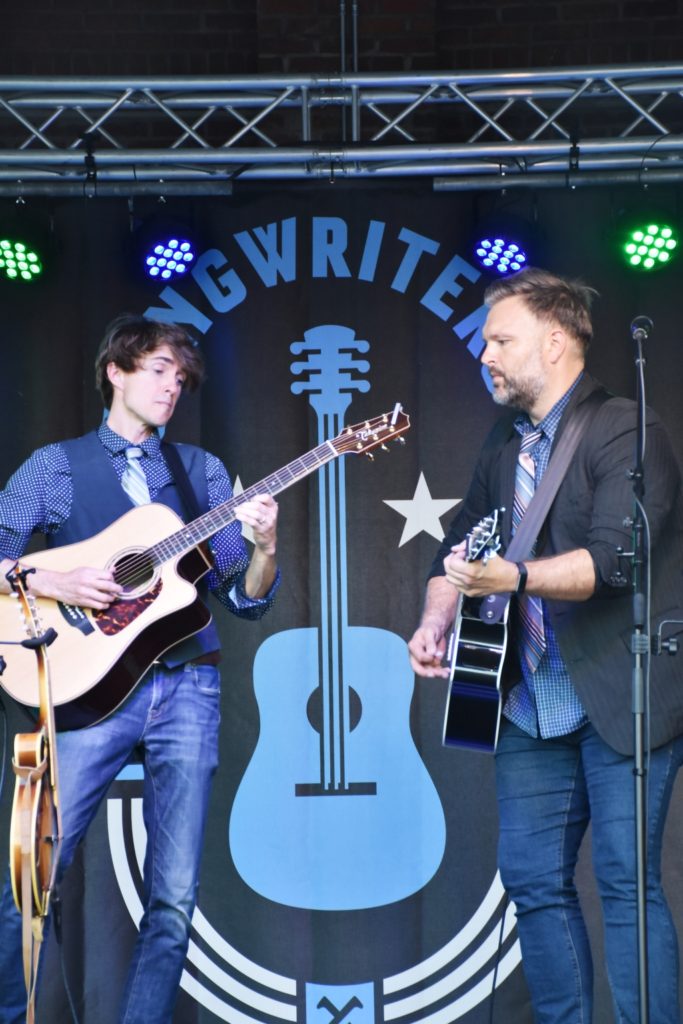 Music yes but why Opelika?
Even I admit that I was surprised by Opelika and all that it offered. Truly I love the small town charm but with lots of restaurants, boutiques and a art minded community. Not to mention many outdoor activities are available within a short distance from the center of town in Opelika or Auburn.
Kreher Preserve and Nature Center
Remarkably, if I had to move away from the coast and my little slice of heaven, Opelika could be an option. A small town close to a larger city and quick access to interstate. In ninety miles you may gain access to Atlanta's international airport and whisk away to any travel destination. The city of Auburn is around the corner and has many places to tempt your palate.
Two favorite restaurants from 2019 trip
Zazu is a restaurant that you must visit while in Opelika. If you have time to read the menu, I promise it will make you hungry. Our foursome loved the attention to detail with the renovation of the building from 1800's. The creative menu and food tempts the foodie in me. As a minimum order the Braised Pork Spring Rolls and Firecracker Shrimp. You will not be disappointed.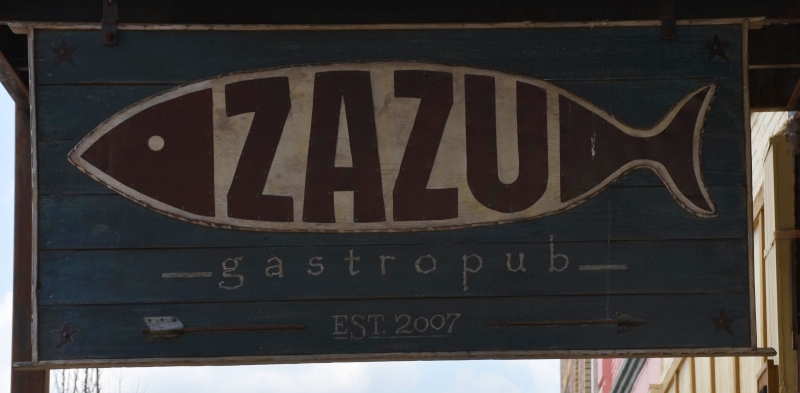 In addition, you have to love a restaurant owner that pays attention to the tiniest of details. Zazu offers fine dining foods in a relaxed atmosphere. Chef Graham Hage has teamed up with local farmers Opelika Grows, Oakview Farms Granary and Alabama Seafood Company. After you dine and discover how much you love the food, you may want to Buy the Kitchen a Six Pack for $10.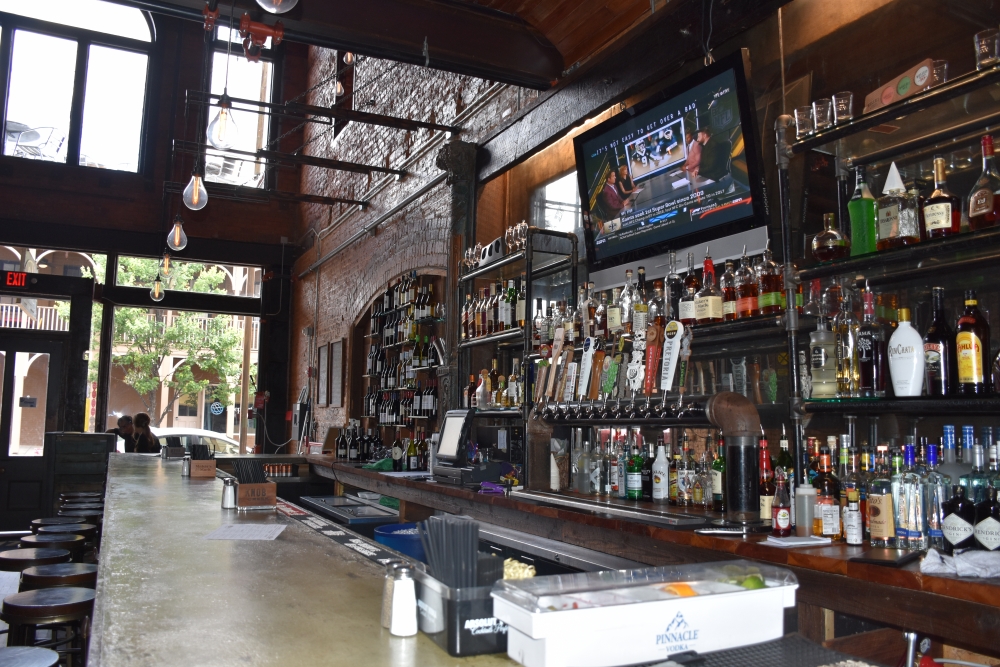 Book a reservation at Acre Restaurant
Since we were so close to Auburn, we made reservations at Acre Restaurant which is located in historic downtown. In 2018, Southern Living named Acre one of its top ten restaurants in the South. This is a restaurant to check out while visiting or driving through the area. Our meals were great and the charcuterie board outstanding. Book a reservation when you have the opportunity to visit David and his staff.
Of course, David Bancroft is certainly putting his stamp on the area. David's accolades include Iron Chef winner and James Beard semifinalists. In Fall of 2018 David opened another restaurant named Bow and Arrow. Bow and Arrow is a casual family dining where "South Texas meets Alabama Potluck". Of course, I too am a fan of potluck and enjoy sharing a bite of this and that.
Plan to visit adorable Opelika and Songwriters Festival 2020
Well, I will remain a visitor but I am so looking forward to Opelika Songwriters Festival March 27-29, 2020. Producers of festival are working on the final details of artists and schedule. Tickets should be available soon for purchase. The 2020 Festival curated over 70 performances playing in multiple venues in historic Opelika.
Last year the VIP tickets included a Sunday brunch and round table including Kate Campbell, Shawn Mullins and Dan Navarro. Festival curated a list of talent that performed well. Grill Man and I were pleased with this festival and look forward to attending in 2020.
Absolutely visit web site Opelika Songwriters Festival and review 2019 artists. Under the artists category you may link to a video to check out the sound. Here are only a few that you should check out.
David Jacobs Strain and Bob Beach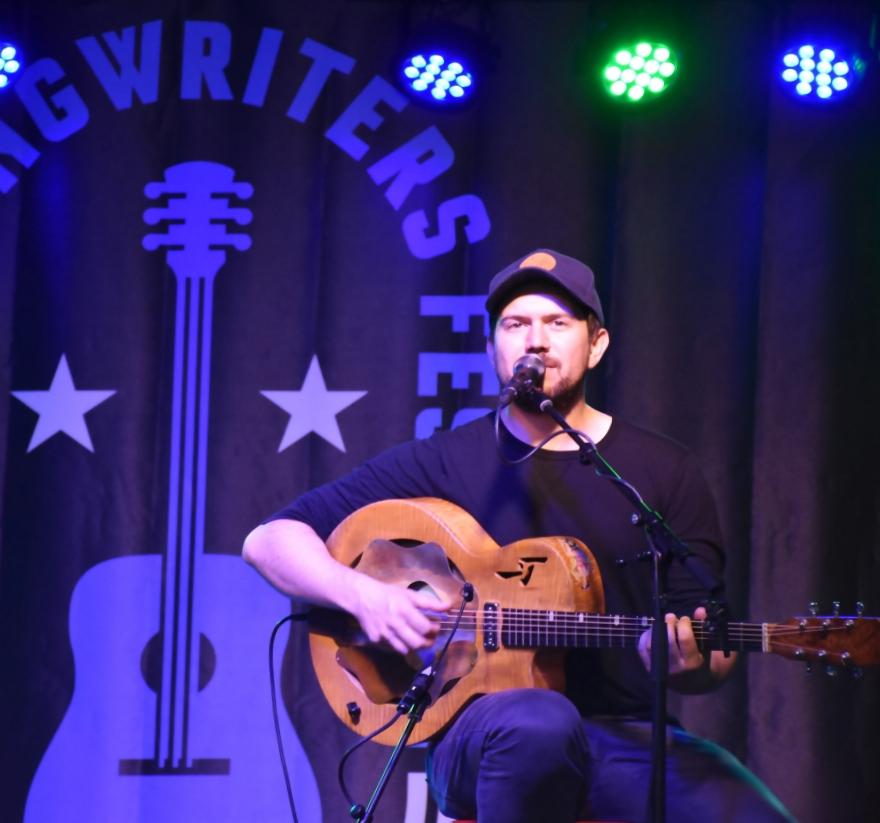 In summary, music is good for our soul and good for you. Take a minute and listen to the many artists that are on the festivals site.The 2020 artists list will be launched soon. Start at the top of the list work your way down while you're doing chores. While cooking, I put my assistant Alexa to work and give a shout out to the artists.
Many blessing to you and yours,
Love From Mimi's Kitchen