Springing into Mobile with Comic Cowboys will make a girl pause, gasp, smile and wonder. Cartoons elicit a myriad of responses depending on the reader.  Comic Cowboys have been launching comic spins pulled from news, local and national politics. Subjects include current events that we wish were fiction and darker corners left untidy.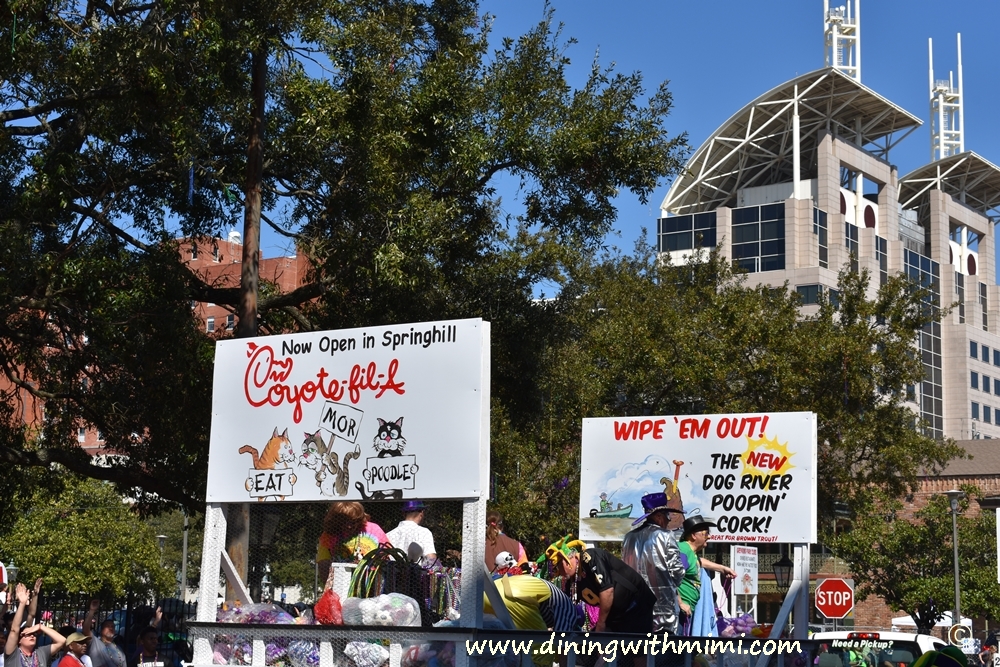 Since 1884, parade group has challenged things as they are pointing out issues, questioning authority, using sarcasm and humor to  shine a light. Not all the cartoons are well received and become subject of council  meetings occasionally. Comic cowboys sometimes state the obvious and some times 'the shameful'.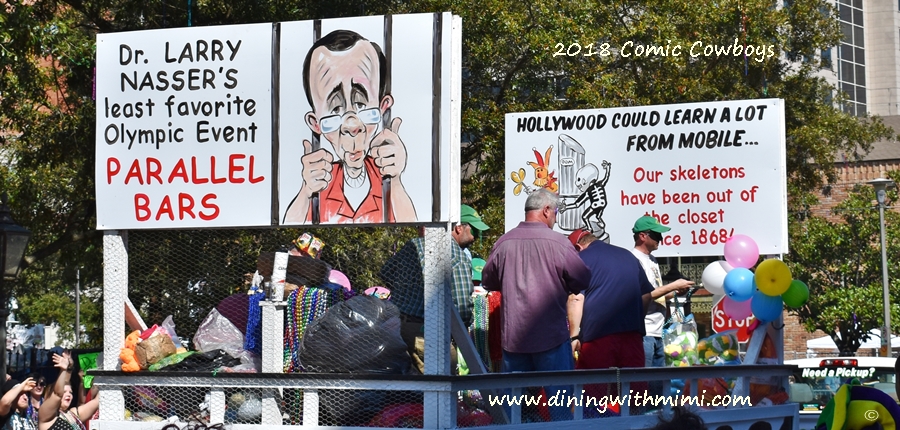 Here's what you missed Springing into Mobile with Comic Cowboys
Stripped down wagons decorated with cartoons and slogans present the bead tossing riders through town. Freedom of the press is important. Humor is necessary. Blending of the two is admirable. Even if you don't agree with everything they satirize, the tradition should remain.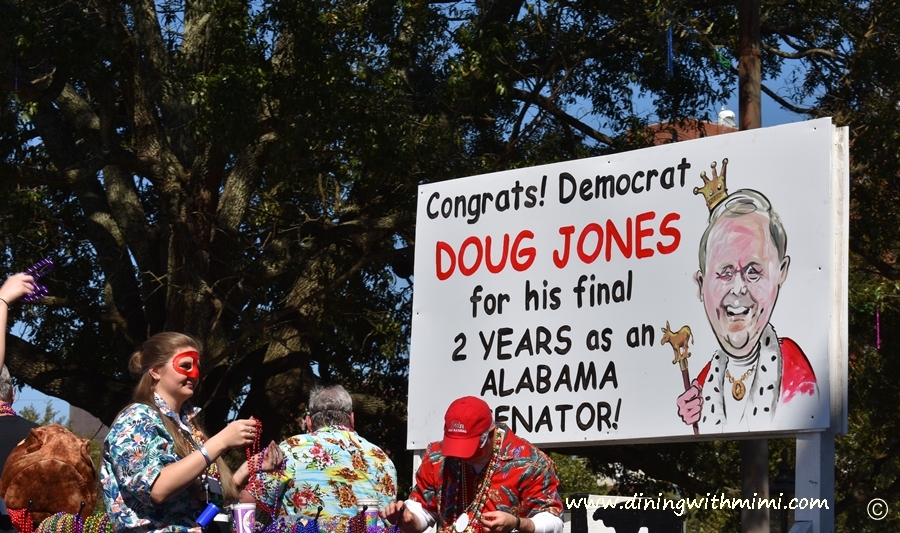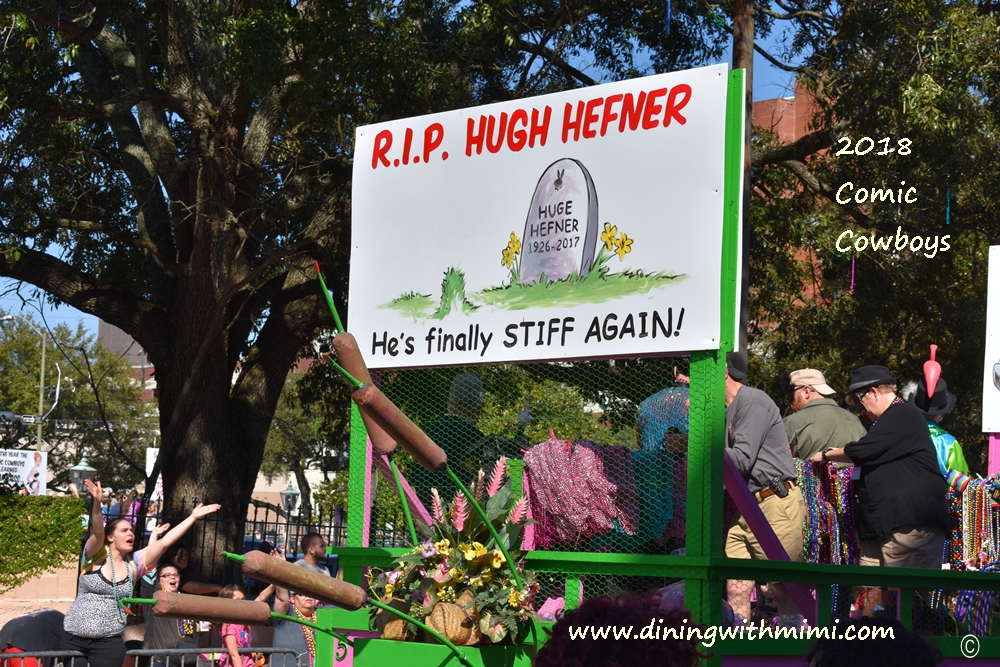 Life becomes so busy, hectic and overwhelming with everything that we try to cram in. Your life needs humor. Laughter is good for the soul. To tie in humor alongside injustices is a good way to spread the awareness. Increased awareness leads to change and at times improvements.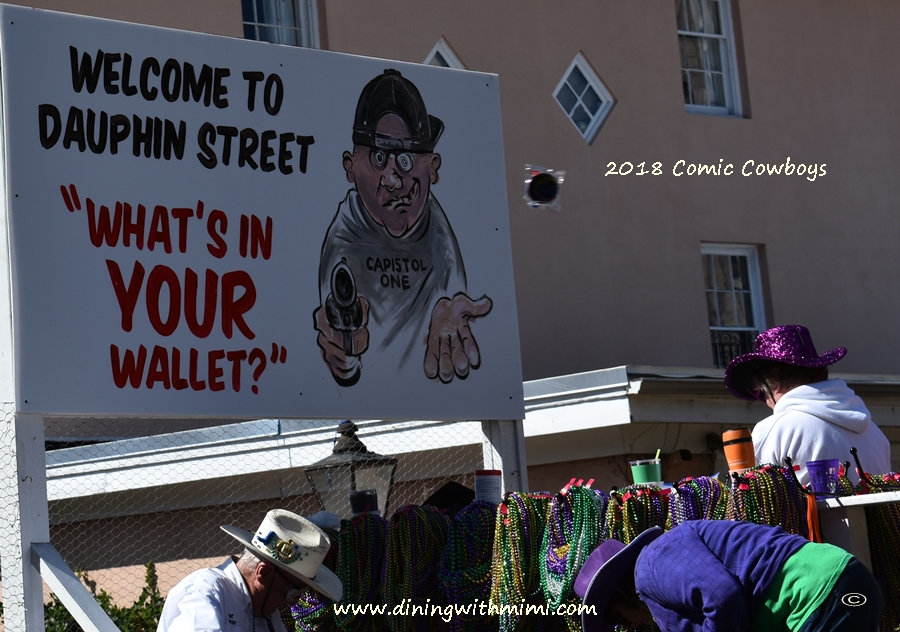 Wouldn't it be nice if we could use humor to bring about change as opposed to negative hate speech? Of course all of us have had a fill of this over the last five years or lifetime? Why can't we all just get along or at least learn to appreciate that everyone is entitled to an opinion?
Yet, not all of us want to hear all of your opinions repeatedly on every flipping media outlet known far and wide. I turn on the news when I am ready to digest and sift through the mountain of  it (insert your favorite word here).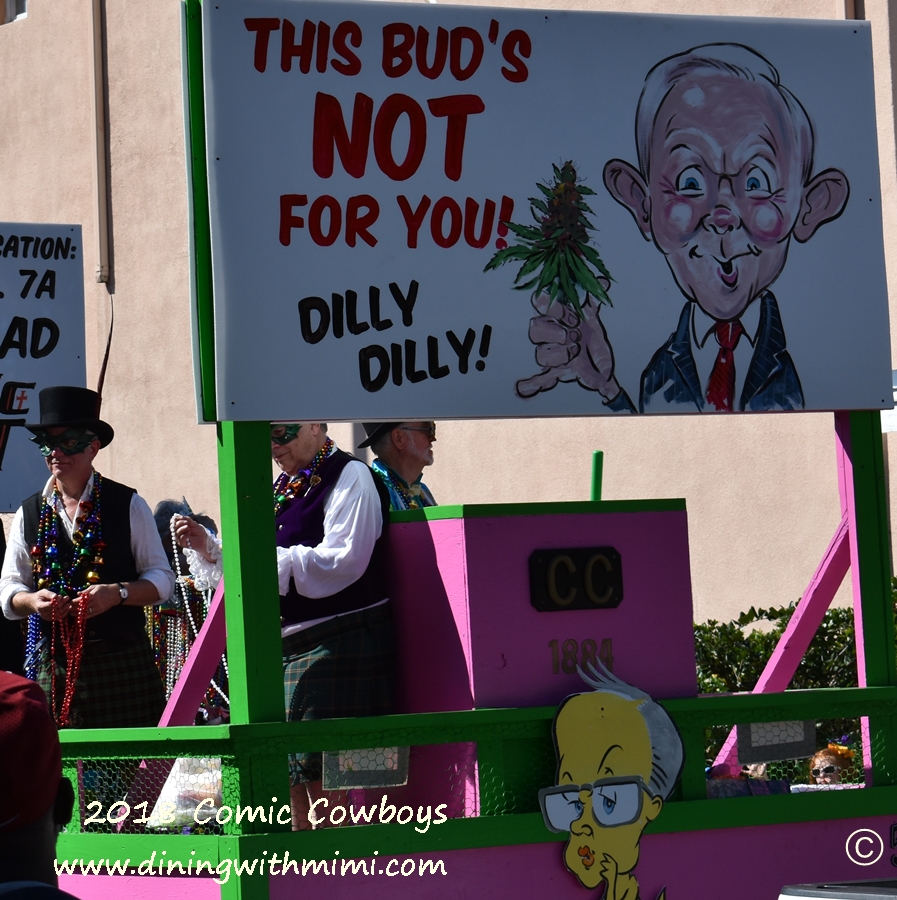 What the world needs now is love, sweet love
What the world needs now is love, sweet love
It's the only thing that there's just too little of
What the world needs now is love, sweet love,
No not just for some but for everyone.
Jackie Deshannon
Comic Cowboys love you enough to state the obvious. Pushing the envelope  to shake it up.  If you blush when you read it, that's ok. You have seen worse on  TV during the day. Finally, ask yourself how will you help change the problem?
The never ending ton of rain made it almost worth it for the gorgeous day that I  had in the sunshine. Who knew that it would actually be sunny after all?  Truly, I had to sit down after all the whining and dining. Mimi needed a martini to sort out cartoons from parade and Springing into Mobile with Comic Cowboys.  
2018 Comic Cowboy Martini Recipe
4 ounces Chardonnay
1 shot Vodka
1 Tablespoon St Germain
2 Blackberries mashed
1 Martini glass filled with ice
Into a shaker, add Chardonnay, Vodka and St Germain over ice. Shake it until it hurts. Toss ice from Martini glass. Pour cocktail in martini glass. Add blackberries. Go directly to your favorite spot and enjoy.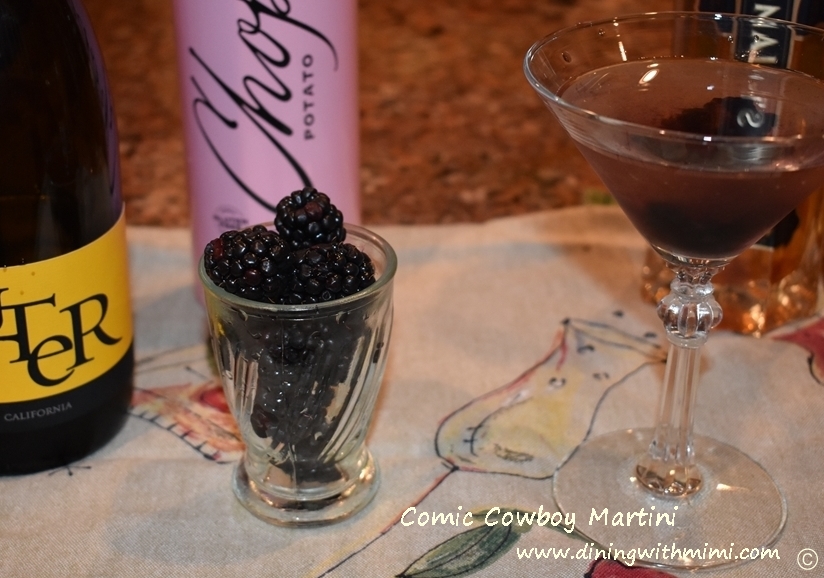 Laissez les bons temp rouler!
For another cocktain option try , Good Intentions and Vodka Infused Kumquats