When the little peeps arrived at our house, they were a couple of days old. Being the non-farmers that we are, our peeps moved into first class real estate, the rabbit cage. Little peeps are too cute too watch. After watching a  clutch or two grow, I am still amazed how they develop. Before they  grow very big,  the male peeps stand out over the females. The male chicks will strut about like they "own the rabbit cage".  The females learn to tolerate the males. Just about the time that  there is not enough space to do so, they are ready to move to the big house.
The chicken condo is large enough for everyone to have their own space to move about. As non-farmers, we have had good success introducing our pullets to the flock. We allow the flock to free range in the yard while we introduce the pullets to their new condo. At dusk, the flock is ready to return to the roost and only mildly interested in the new tenants. In the morning, the pullets are introduced to the "pecking order" by the flock. Little chicks or pullets move very fast. This helps them avoid pecking lessons.
We have managed to raise happy hens by applying the sames rules  we apply for house guests. Always provide comfortable space for your guests to relax. Make sure that the adult beverages are plentiful and easy  to access. Keep ready to eat snacks available and prepare a special meal as time allows. In the case of chickens, we call this scraps.
Our happy hens lay pretty eggs. Fresh eggs are great and in constant supply with my flock.  My favorite breakfast to cook is Egg Pie or Quiche. This is easy to make, economical and offers good protein.  I use a basic recipe and alter it based on the ingredients on hand.
Spicy Egg Pie with Ham and Cheese
Serves 4-6
Ingredients
1 rolled pie shell, room temp
1 cup, ham, deli chopped
4 oz cheddar cheese, grated
3 green onions, chopped
1/4 cup bell pepper, chopped
1 Tbsp jalapeno,  seeded & chopped
6 eggs, beaten
cayenne to sprinkle
Preheat oven to 350 degrees. In a glass pie dish, unroll pie shell and place in middle. Center shell as needed. With fingertips press down on crust in dish. Using  your fingertips, pinch the dough and press down on the side to form crust edge.  Using a fork, place many holes into the sides and bottom of crust.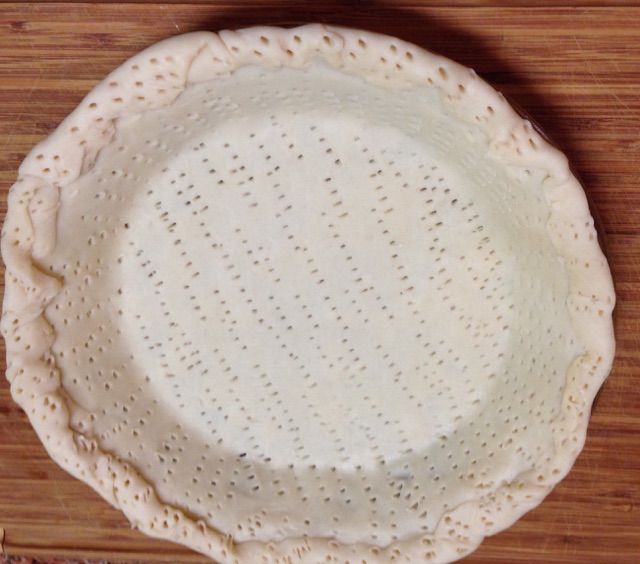 Evenly  place ham on the crust. Sprinkle the cheese, green onions, bell pepper and jalapeno. Pour the eggs on top of the layered ingredients. A fork may be used to level the eggs.  Sprinkle on top with cayenne.  Bake for 30-35 minutes until golden. Allow to rest for a few minutes before slicing.
Note: With this recipe, salt and pepper is not needed but may be added at the table if desired. The ham and cheese provide enough salt. The cayenne and jalapeno provide a slight heat.
Warning: Jalapeno heat may vary to the pepper. If you love the heat, add double the amount of jalapeno.
With this recipe, try the following combinations:
in lieu of ham and cheddar use bacon and gouda
in lieu of ham, replace with bacon or ground sausage or conecuh
in lieu of meat, replace with broccoli
Herb note: Fresh basil is a good flavor to add.
Serving Suggestions: Breakfast, Brunch or Serve as light meal with salad