In my earlier life with starter husband, I learned a lot about what doesn't work in marriage. This knowledge has been valuable in forming the basis for a good marriage. I have tried to learn lessons from my mistakes so that it is at least useful training. My sister GA Peach has used a similar method.
I was single for a long time after my big D-I-V-O-R-C-E.   In fact, I was single so long that someone very close to me inquired if I had switched teams. I won't name names but you know who you are. I just needed the full seven years to recover and make sure that my second attempt at standing at the altar would be successful.
During this time period, I was able to fully understand why our marriage didn't work. Basically, my "picker outer" sucked. I was too young to choose a partner that was well suited for me. (this is the nice version) I have a long list of other reasons but that is a book in itself.
My second husband is every bit as good as my first husband was bad. My picker outer improved, thankfully. Last month we celebrated another anniversary. I happy to have found someone who is a perfect complement to me and supportive of our daughter.
We decided to take a road trip as part of our anniversary celebration.  We drove over to Houston to visit our very good friends UK and Little Italy. It is a special treat to have a couple that you and your spouse enjoy hanging out with. We value their friendship immensely and have fun when we are together.
UK and Little Italy are great hosts and enjoy traveling, food, wine and music as well as we do. When traveling, trying new foods is always part of the itinerary for us. To celebrate, UK and Little Italy booked a table at Chez Nous in Humble Texas. As soon as I heard that we were driving over to a French Restaurant, I searched for the web site.
The menu was inviting. The Chef had trained in France at a Michelin rated restaurant.  The restaurant had earned many awards too many to mention.  I was now, excited. The official tag line for Chez Nous,
The Owner is the Chef, as it should be and Chef is in the kitchen where she belongs.
How can you argue with that?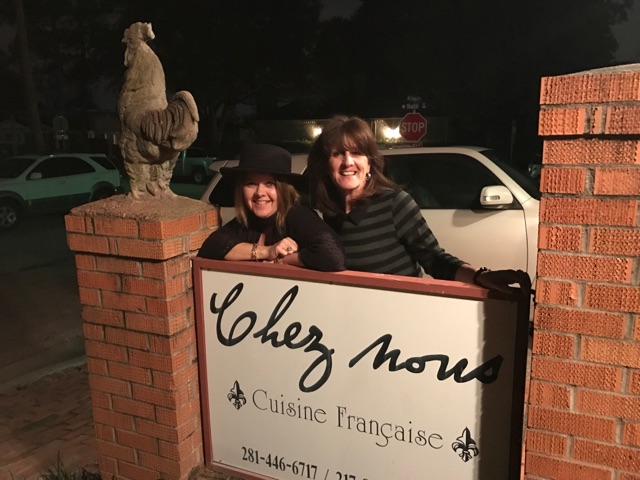 Everything about the restaurant was quaint and inviting. The menu was authentically French and had a fabulous choice of Beef options, Duck, Salmon, Lamb, Shrimp and Scallops. In addition, the Chef also offered a seasonal menu. Our foursome studied the menu for a while before deciding.
I was happy. The menu had one of my all time favorites! I must confess that I love escargot! How can you not love it?
When I was a little girl,  I am sure that I would have declined to even think about attempting to eat a snail. It doesn't even sound appealing but the delicious aroma hits you as they present the hot dish. The tasty morsel is swimming in hot butter, garlic and seasoning. Served with bread for dipping. It was a bite of heaven.
My mouth is watering now.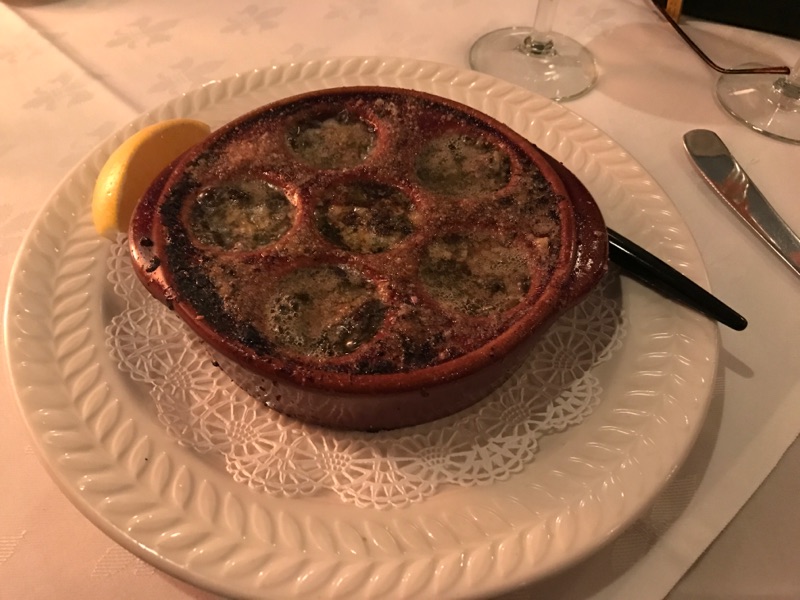 In addition, our group tried the following:
Celery Root Bisque with Timbale of Duck Confit and fresh Herbs
Tournedos, Bacon wrapped Beef Tenderloin with Bordeaux Mushroom Sauce
Black Pepper dusted Teres Major Steak with Cognac Cream Sauce
 Cheesecake  with ginger crust and cranberry swirl
The menu offers authentically French food.  We were all happy with our food choices. It was hard to choose which items to order based on the variety. In addition, to the standard menu the Chef offers a seasonal menu. This is very smart and important to a restaurant having guests return often.
All of us enjoyed our meal. Our group shared in the handcrafted cocktails and easily drained our glasses. The wait staff was attentive. The atmosphere is comfortable for conversation. If you love French food, I would highly suggest a visit to Chez Nous if you're in the area or planning a visit to Houston.
In our visit with UK and Little Italy,  we managed to fill in the gaps with our usual favorites. The guys had a competitive game of golf. Little Italy and I managed  a bit of shopping. I love going to the grocery stores and international markets when we travel. I picked up a few specialty items to play around with in the kitchen.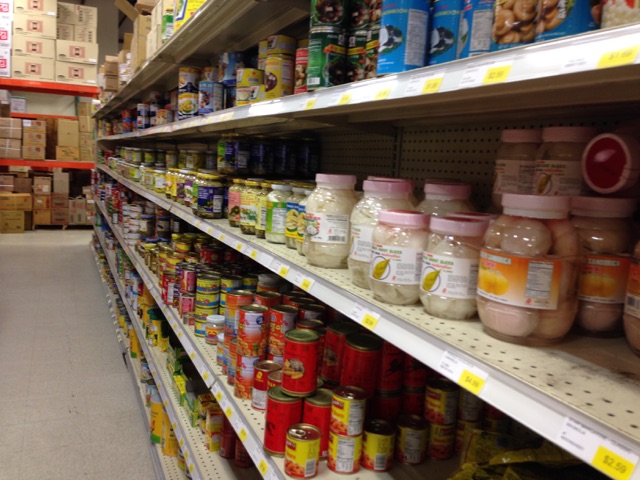 We organized a dinner party with great food and friends as well. Little Italy and UK fed us very well, almost too well. As a special anniversary gift for my husband, I ordered up a Alabama football win. It was his favorite! We even managed to spin vinyl while studying the intricacies of wine bouquet. It is always on the list when visiting  with our friends.
Though the driving trip is long, it is a short drive to share with friends. I strongly suggest that you plan a road trip, visit friends, share food, wine and stories. Go to a new restaurant or market and explore and try something new.
Laissez les bons temp rouler!
SaveSave
Save
Save
Save
Save
Save
Save
Save
Save
Save
Save
Save
Save
Save
Save
Save
Save
Save