I  invited my friend Red over for lunch to catch up. Between our busy schedules, it had not been possible to do so before now. We had lunch at my house and indulged in the delicious carbs. I prepared my Working Mom's Chicken Enchiladas  and devoured every bit.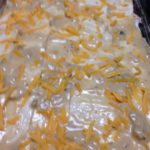 The enchiladas were a good excuse to walk along the bay for a couple of miles. I am not a fan of exercise, it is a necessary evil in my opinion. I attempt to add activities in my life that I enjoy, but do not scream a 'work out'.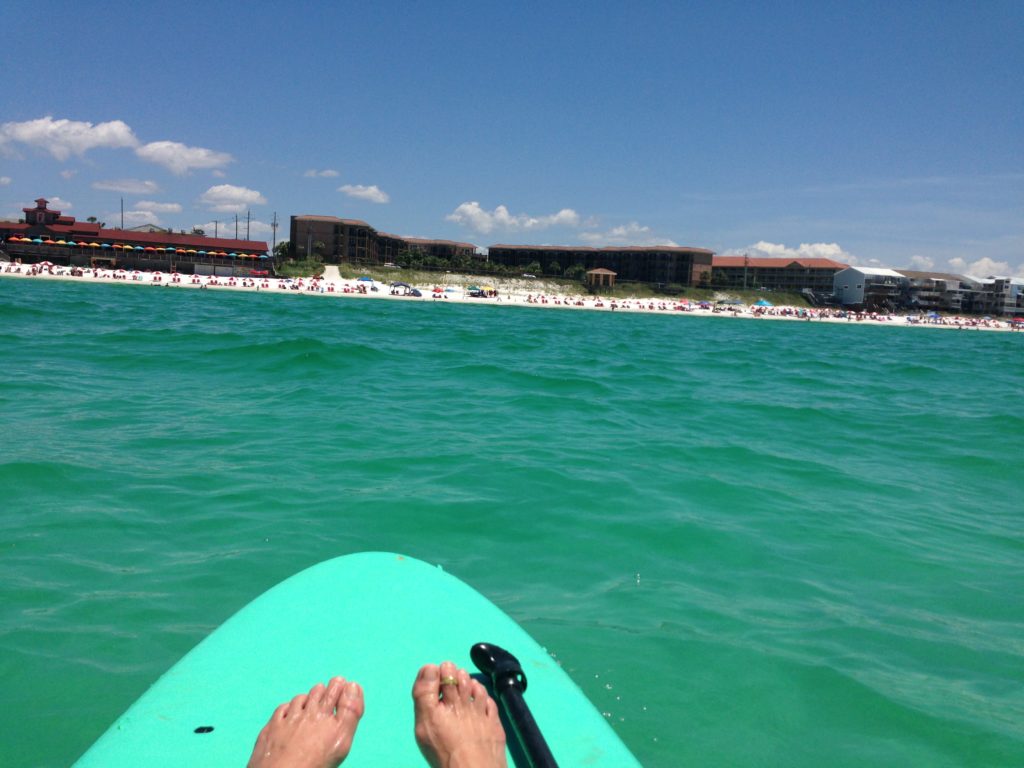 Paddleboarding is certainly one activity that is on the top of my list. It is a total workout, but disguised very well. I have a total sense of peace and freedom when I am on a board paddling. The sun, wind, birds, water and oh my the sunsets.
If you're not able to witness quality sunsets  where you live, visit Crowetoons and look for the JD Crowe's New Sunset Calendar.    I live in the same town but he must have a lead on the amazing sunsets. I don't believe that he misses a one.  The photos that he captures are stunning.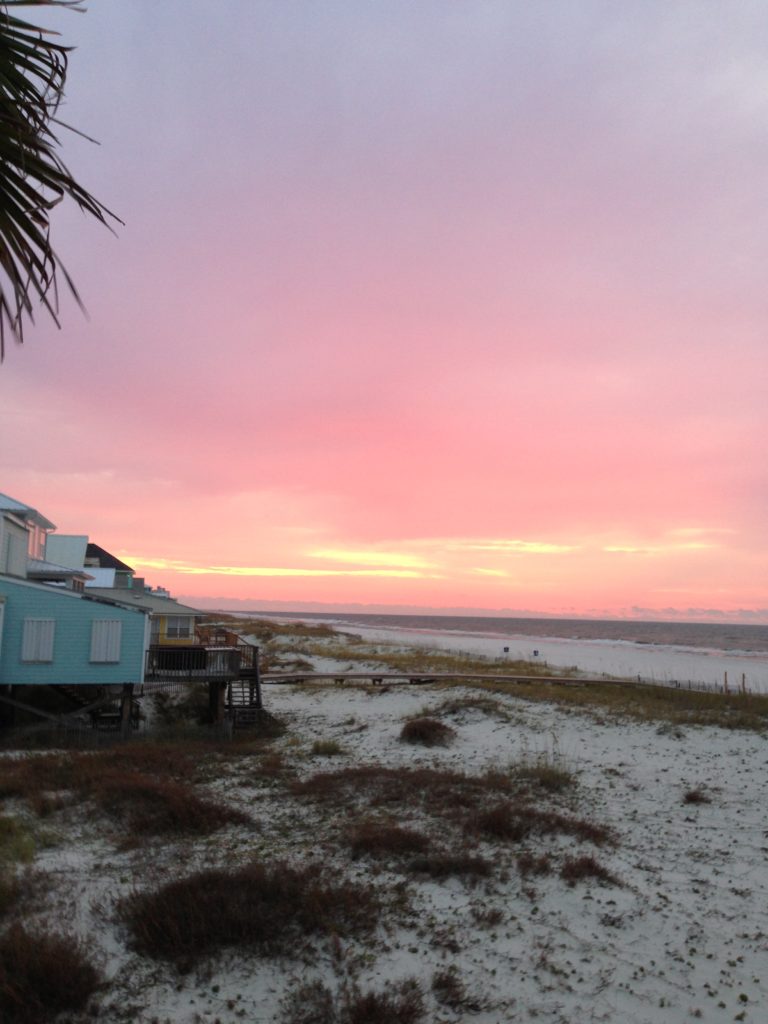 As we walked along the bay, catching up on the happenings of each others activities we were able to enjoy the park. The residents in the park were all taking notice of the visitors going about their enjoyment of the beach and water. The ducks and geese were notably fond of one visitor in particular that was throwing bread. The birds were sending out their version of "Hey Y'all, it's time for dinner". She had a steady procession  of fine feathered friends heading her way.
As we continued our walk we were able to visit with different friends new and old that were enjoying their day whether it was walking their pooch, beaching it with family, paddle board lessons or sitting on a bench sucking up the sunshine. We were all happy for the sunshine, respite from the rainy and cold weather.
We continued our walk and managed to walk up the steep steps so that we could walk about town. The walk is always good therapy for us. My Man accuses us of "solving the worlds problems on our walk". If only that were true, but we do manage to share a fair amount of content.
As luck would have it, we wandered upon an estate sale. Would we, could we and should we? Well you know the answer to that one, it was an interesting Victorian style house styled with unique antiques and tons for the eye to discover. The former resident had been a librarian in Louisiana and the home reflected this as well.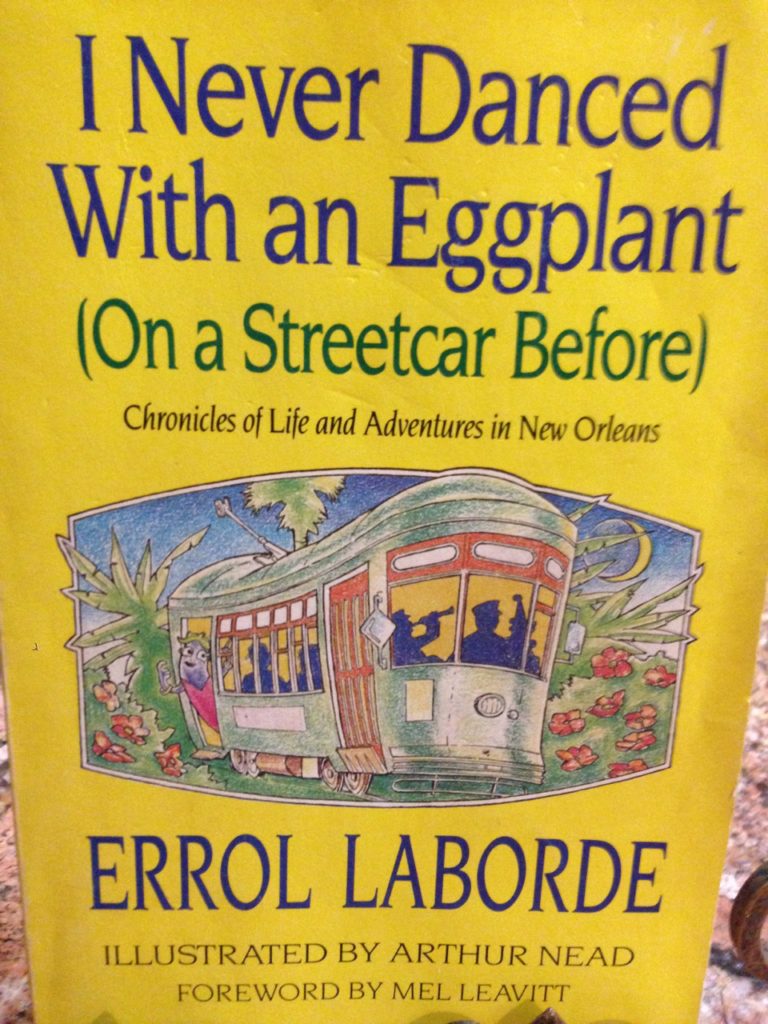 The house had a circular room in the front that was a library with floor to ceiling bookshelves. I was in heaven looking at all the books. The  book collection was a true find. I am sure that the original untouched collection contained some rare gems. I was looking at what was left after two days of estate sale traffic.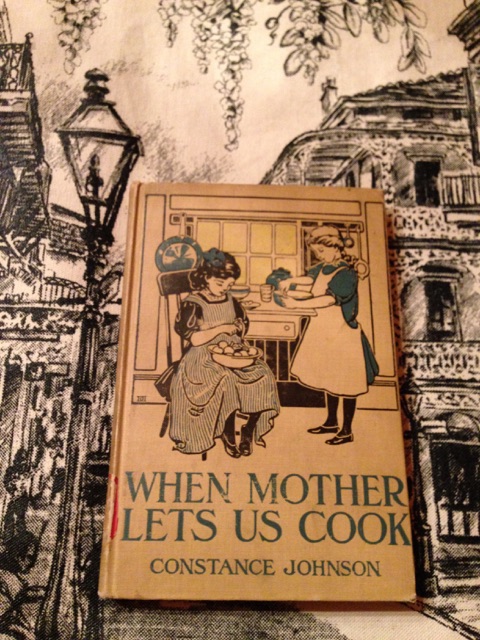 I bought several very old reference books, cookbooks and travel books that may prove useful for Dining With Mimi. Cookbooks are a snapshot of the time that they were written and have historical value for the period. In my review of the antique cookbooks I found a great resource for out of print cookbooks if your addicted to vintage books like I am.
I could have hung out in the library for hours but Red and I needed to continue our walk. We had to get back to our car so that I could pay for my treasures waiting at the estate sale for my retrieval. What a great day of simple pleasures lunch with a friend, walk about enjoying nature and soaking up the sunshine, walk-therapy and an estate sale loaded with old books!
What more could a girl ask for? Take the time and enjoy the simple pleasures of life while you may. Martha says "It's a good thing."
Save
Save
Save
Save
Save
Save
Save
Save
Save
Save