If you have fruit trees or a garden at your home it is a blessing. I love the easy access of the fruit or vegetables. I know exactly how the growing soil was managed. I know that great care is involved to decrease the chemicals used on the property. All of this amounts to fresh, healthy fruit and vegetables.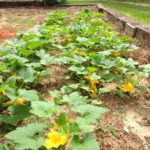 My jolly giant has a great green thumb and his efforts produce. At times, it is more than I am able to manage. I offer to share with friends but I typically have few takers. Which leaves an abundance that is hard to manage  with Mother Nature's schedule. Her schedule and my schedule do not always line up properly to manage the garden and fruit trees. I have learned an important fact.
Produce waits for no one.
Every year, I try to do a better job than the year before to use the offerings or share but it does not always work out the way that I envision. The citrus is particularly difficult due to the time of year that it ripens. I will do better next year!
The citrus fruit is plentiful and requires processing. You can only eat or drink so much juice when fruit is ready on the vine. I have found that freezing is the fastest method for preserving fruit juice. I believe that it retains  nutritional benefits more in the freezer method versus canning.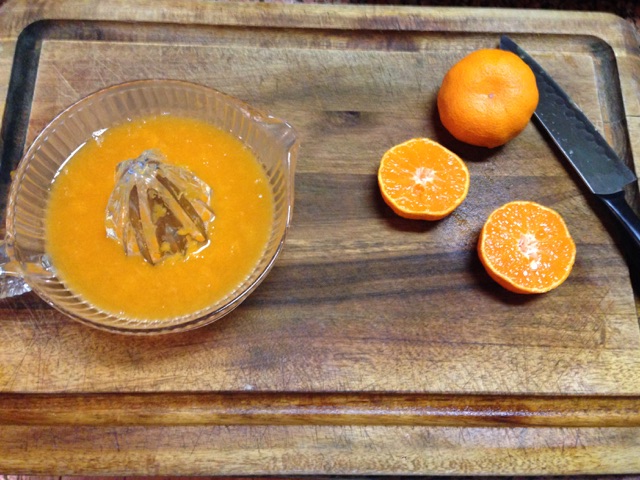 For large amounts of juice, freezer bags work well. Always freeze in the size container that you may want to use at any given time. In an effort to re-purpose or recycle and limit cost, I save small glass containers from spice jars, pimento jars, horseradish etc. This allows me to save small amounts of juice and freeze different sizes.
Once I have I used up the original item in the glass jar, I will soak in water or run through the dishwasher to remove the label. Then set aside in a designated area until needed. Prior to use, I will run through the dishwasher to sterilize the jar. For citrus juice, allow jars to cool before adding any juice.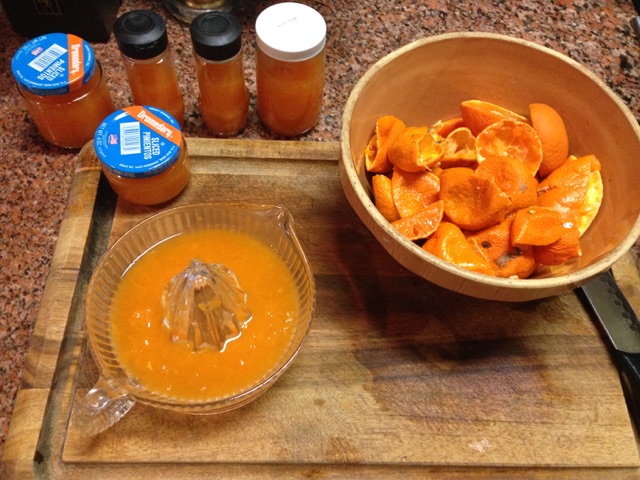 Nothing is worse than trying to prepare a spontaneous dish and realize that your missing an ingredient as simple as citrus juice. Citrus juice is used in so many different types of recipes:
Cocktails
Desserts
Appetizers
Seafood
Soup
Salad or salad dressings
One of my favorite recipes that I use orange or satsuma juice in is  It's Not Your Mama's Tater Pie. If you like sweet potatoes but want an upgraded version, take a look at this recipe. It is a slice of delicious.  View the dessert section or use this link for It's Not Your Mama's Tater Pie
Preserving and freezing your excess will aid in limiting waste and cost. If your purchasing citrus in the grocery store or market it is typically cheaper to buy a bag versus a tiny amount. Fruit and vegetables are cheaper when they are in season. It is lovely reach in the freezer in lieu of a trip to grocery store.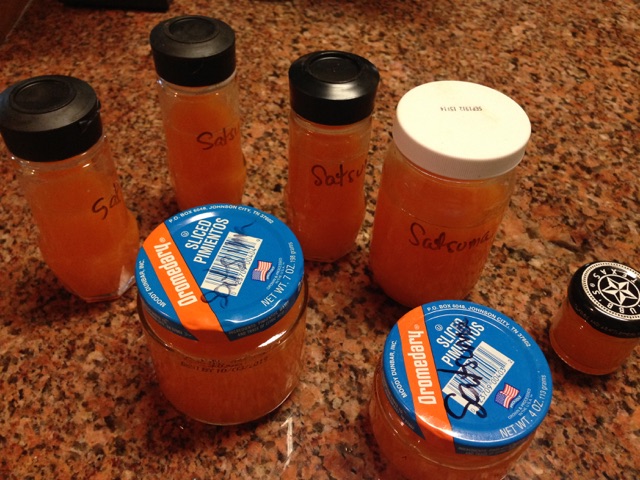 After you prepare the juice, use a marker or make a label to name what type of juice. If you want to go an extra step, measure juice in jar and label on glass.  After it is frozen it is harder to recognize. On the glass jars, I prefer the marker because it is quick and easy.
For many reasons, preserving is a valuable tool for us to learn and blend into our homes. It is another way to recycle and help our environment  by utilizing glass containers that we already have from purchases. It only takes an extra step  or two to start.
Shout out to Alexa for Meghan Trainor for a upbeat-get-your-body moving song. I need this music to keep me moving while I process this citrus.
Save
Save
Save
Save
Save
Save
Save