Join Fairhope Paddle Group for our Summer weekly paddles in Mobile Bay. Bring your board or kayak and meet us on the beach. No fees. No drama. Jus' paddlin'.
Summer time is perfect to get your body and paddle on the water. As we continue to improve with age like wine, it's imperative that we keep moving. Our bodies need and want to keep moving to perform at our optimum levels even if our minds are not on board.
If your anywhere close in age to the un-magical number where the weight has moved in and taken up residence you know how hard it is to lose weight. If you enjoy great food and wine, you also know how hard it is to lose weight. Paddling may be the tool your looking for or at least another way to move your body.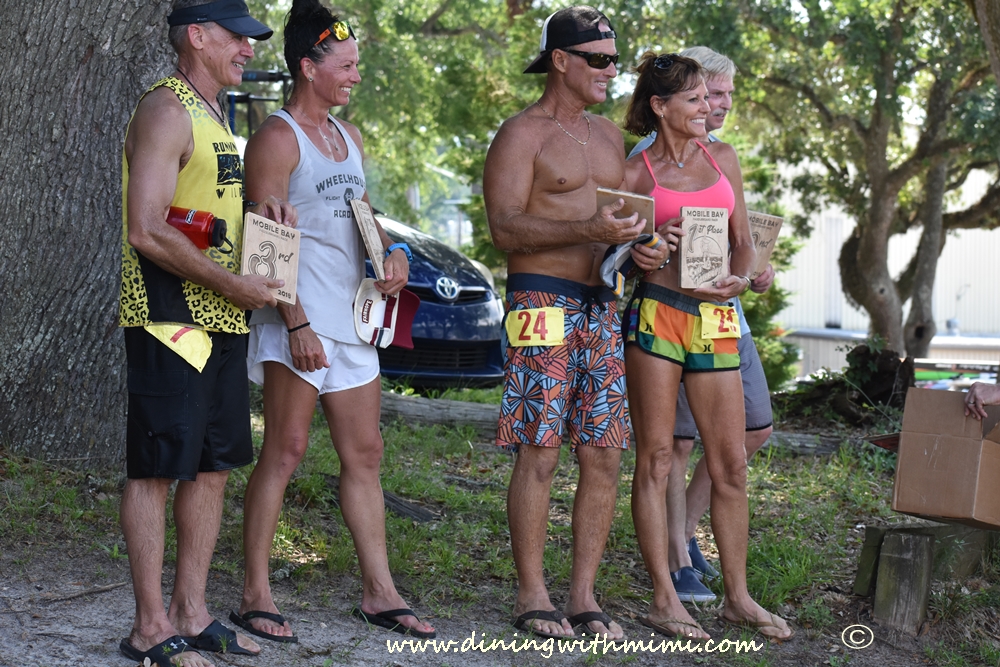 Optimum level sounds like a great goal to shoot for. At this point, burning a bunch of calories, hanging out on the water sharing nature and conversation sounds awesome. I have never been a fan of exercise although I need it. Paddling accomplishes all of my goals without feeling like I was stuck in a gym.
Warning! Paddling on the water may  be addictive and will surely improve your mental outlook. Certainly paddling will decrease stress along with the calorie burn. In my case, developing recipes and love of cooking  requires that I find a exercise outlet that I want to build into my schedule.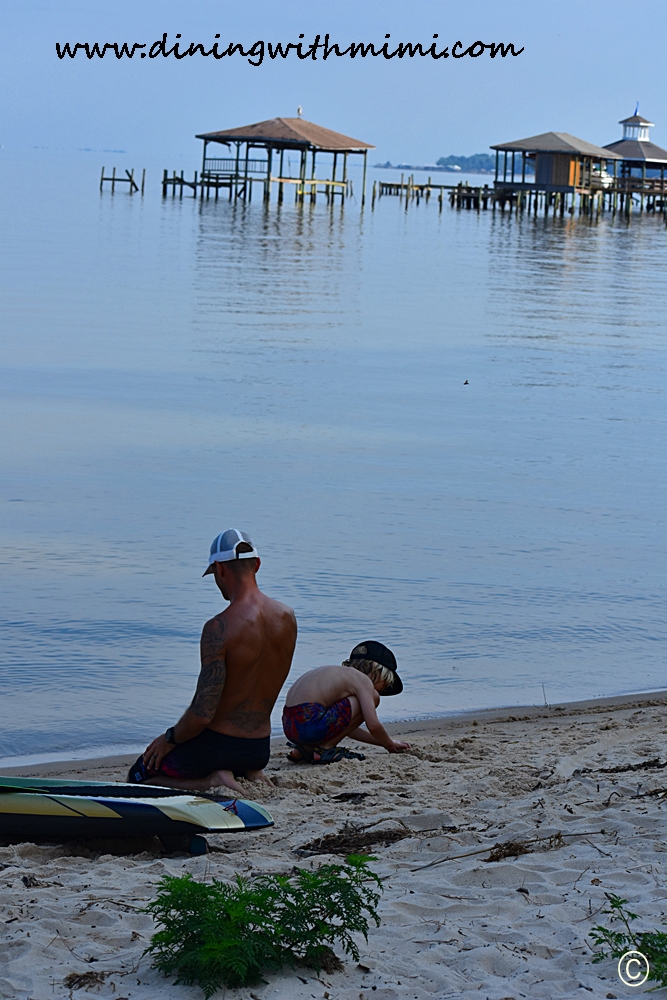 Where to Join Fairhope Paddle Group
Hurry, join Fairhope Paddle Group and meet us on the beach. Mostly we meet at Fairhope Municipal Park just past the guard shack on the left. Overtime, I may select another location for a paddle.  Sunset Paddle every Tuesday 6pm or Morning Paddle every Saturday 9am. Paddles held every week during Summer starting this week.
Weeks Bay Pelican Paddle
Next month Weeks Bay Foundation is hosting 6th Annual Pelican Paddle on August 4th. Event is open to all ages for canoe, kayak or paddle boards. If your not in the mood to compete join the guided Eco Tour to enjoy Weeks Bay.  Support a great cause and spin quality time with your family.
Last year, our group joined in the fun. Check up on my mis-adventures from last year's Pelican Paddle. I am  happy to report that this year a separate category has been added for paddle boards. If you need to borrow a board call  251-990-5004 to check board availability.
Come on, get  your Paddle On and calories off. See you on the beach!